Latest News
Year 7 Student Testimonials
24 February 2023
Well, it is hard to believe that we have already completed the first four weeks of the term! We knew 264 new Year 7 students would be filled with excitement and challenge, and this was certainly the case.
It has been fabulous to watch our new students make new friends and become familiar with their new environment. They have new lockers and computers, have learned to navigate their way around the College, and have already built positive connections with their PaLMs and classroom teachers. We spent some time chatting with the students about their experiences and this is what they had to say:
The canteen is good – anonymous
When I started at Thomas Carr I was very nervous. I walked in the building and was shown my classroom, the teacher was very nice to us. They showed us how to use our laptops. I saw my friends and it was nice – Dijana
My first day of Year 7 was pretty crazy. I didn't feel nervous, I honestly felt excited. I thought I would have made no friends but I actually made quite a few. Everything worked out amazingly for me at Thomas Carr College – Rachel
It felt strange coming here. Different. After settling in I really started to like it…lockers, new people – All so much fun – Zaid
I am proud to be a Thomas Carr College student. At first I was a bit anxious but I started getting used to the wonderful environment here. My PaLM (Pastoral and Learning Mentor) helped me settle in and my peers and other subject teachers made me feel welcome. I learned that you must put in effort to get used to your new secondary school. My advice to new students is 'just remember you always need rain in grey clouds to make a rainbow at the end'. I love my new school, I have a personal locker and very understanding teachers – Sehaj
When I first came to Thomas Carr College, I felt worried about finding my way around the school. It was hard at first but became easier quite quickly – Akain
Before going to Thomas Carr College I was nervous. I was leaving my Primary school to go to a new Secondary school with new lockers and new people. I made new friends fast – Arif
It was super scary walking into school, but by Week 2 I was so happy to be there with my new friends – Connie
I was early nervous when I started but I managed to make lot of friends because there's so many friendly people to talk to – Lydia
As I stepped through the gates at Thomas Carr I was nervous and scared. As the days passed, I became more and more comfortable and made many friends. It's amazing – Aarna
The Magis Program has given me an opportunity to maintain and accelerate my level of education. I believe that by doing hard work anyone can reach boundless levels. Thank you for this wonderful opportunity – Sangeeti
We are so glad everyone has settled in well and are looking forward to camp next month!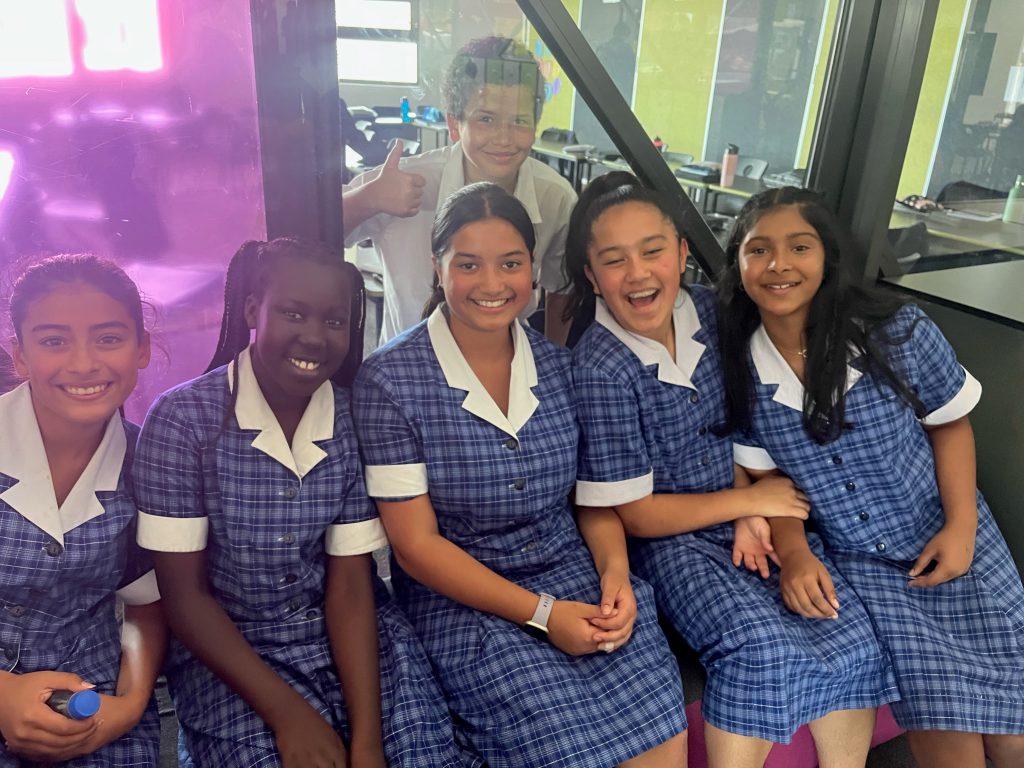 Jen Trodden and Georgie Weir
Year 7 Level Leaders