Malaya & Borneo Veterans Association
In 2001, Thomas Carr College formed a connection with the Malaya & Borneo Veterans' Association. The relationship between Thomas Carr College and the Malaya & Borneo Veterans' Association was the first of such a relationship to be developed between a school and the Veterans' Association.
The first step was to get the students involved in in the ANZAC marches that take place in Werribee on the Sunday before ANZAC day each year. This small step has resulted in an ongoing relationship between the College and the Association and has led to a deeper understanding of the involvement of the Veterans during the 1950's and 1960's in the conflict that occurred in Southeast Asia.
In 2003, a group of students planted trees along the front fence of the College in remembrance of the Malaya & Borneo Veterans. The College decided to plant an avenue as a sign of respect for those who participated in the Malaya & Borneo conflicts. A plaque to commemorate the Malaya & Borneo Veterans was also erected on this day. This plaque is now appropriately located in the memorial garden adjacent to the College Chapel.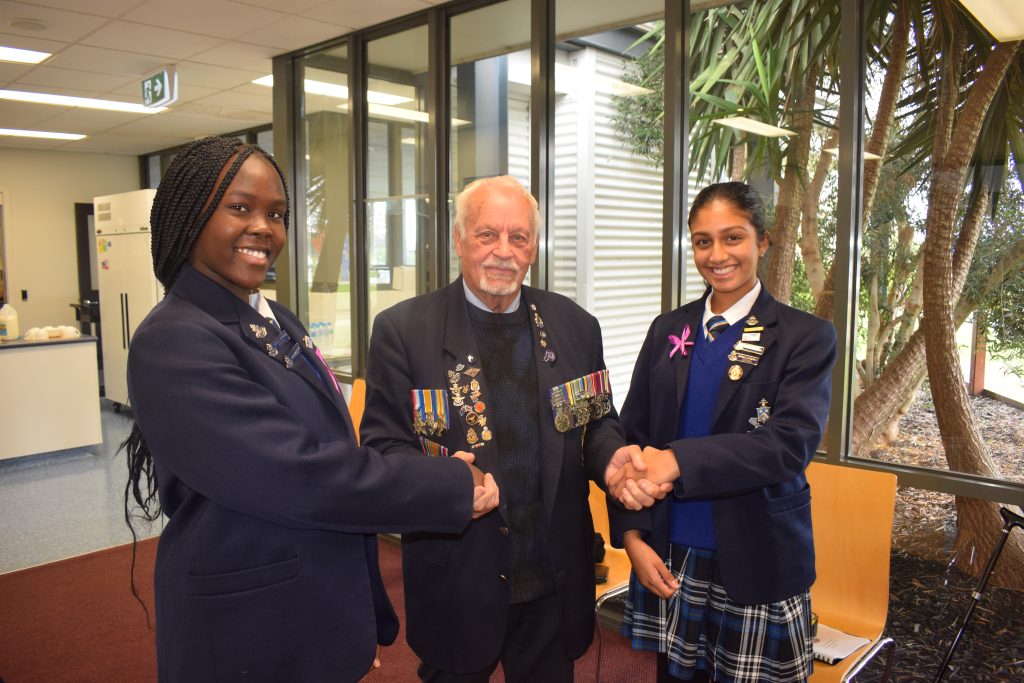 Every year, student representatives from Thomas Carr College are given the opportunity to carry the Malaya & Borneo Veterans' Association Banner along with the Malaysian Flag and the Australian Flag at the ANZAC Day March in Melbourne's CBD. We do this to represent those who are no longer able to walk in the March themselves. Thomas Carr is one of only two schools given the privilege of doing this at a State level.
A Remembrance Service is held annually at the College which is followed by a social occasion where connections between students, the staff and the Veterans are developed and strengthened, as stories are shared.
Upon the granting of a National Day of Remembrance for the Malaya and Borneo conflict, Thomas Carr College students have the privilege of standing alongside the Veterans at the Shrine of Remembrance in Melbourne on their National Day of Remembrance each year. The College's Orchestra and Choir, reverently and solemnly share this special occasion with the Veterans and their families. They are reminded of the events of the past and the sacrifices that were made.
The relationship that exists between Thomas Carr College and the Malaya & Borneo Veterans' Association, has grown over 20 years through the efforts of numerous staff and students at Thomas Carr College and the work of many of the Veterans. The relationships have grown more meaningfully and deeply as the years have progressed.