'Jesus said ….I am the way, and the truth, and the life. No one comes to the Father except through me.'
John 14:6
In accordance with this belief, values promoted at the College include love, respect, compassion, tolerance, forgiveness, repentance, reconciliation and justice.
At Thomas Carr College, we believe wellbeing is a vital component of all that we do. We value positive relationships and partnerships between the College, home and community. It provides for students in a safe, caring and enjoyable space and a motivating and challenging educational environment.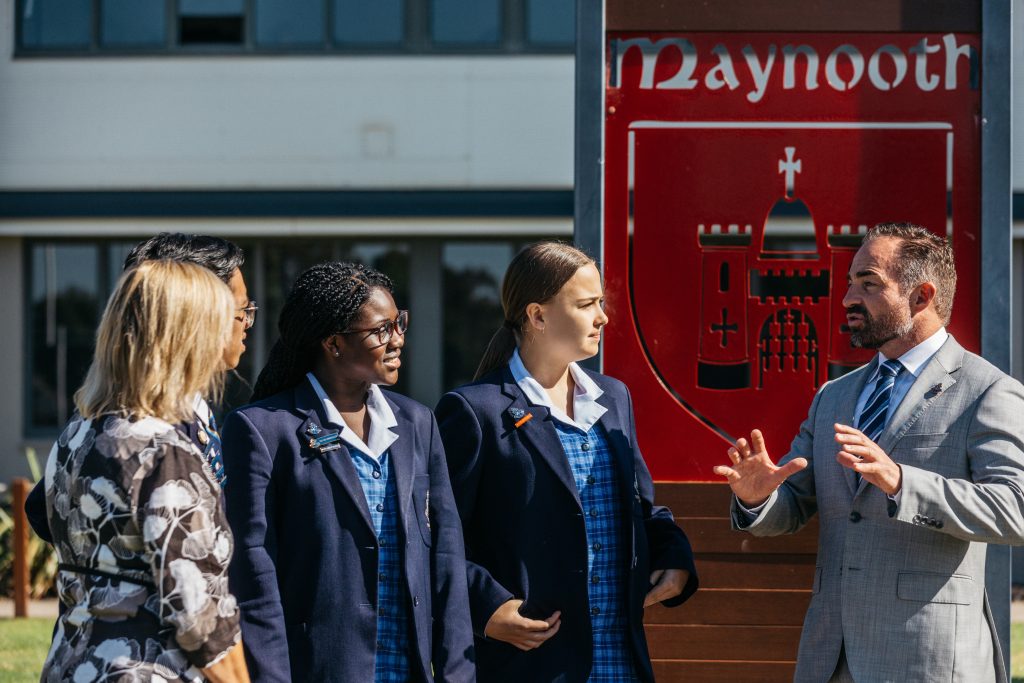 Our Pastoral Care program continues to build on the themes of healthy and respectful relationships and lifestyles, effective learning techniques and resilience and to further examine issues relating to personal and community wellbeing. Students who are mentally and physically well are optimistic and can engage fully with life. They have a sense of purpose and of self-acceptance, while demonstrating resilience as well as the capacity to form sustained, positive relationships.
At Thomas Carr College, we provide a rich pastoral care program which supports our students as they enter the Middle School until they exit the Senior School. We believe that there are multiple aspects to our students' general wellbeing, and we recognise that as our students move through the Middle School, they will continue to grow and develop in each of these areas. Therefore, we take an integrated approach to ensuring that the social, personal and environmental factors in each of our students' lives work together in a way which allows them to maximise their learning and develop into an independent, self-aware and resilient young person.
We expect our Senior Students to be responsible and to take responsibility. In these important years, we strive to foster and encourage independence in thinking, a commitment to the community, and excitement for knowledge and learning, in a supportive and enriching environment. This is balanced with an understanding of recognising when to seek help and how this can be undertaken when needed. Schools are communities and our students contribute to a unique, learning, Catholic Community. The pastoral care program is delivered to the students by their Pastoral and Learning Mentors are key members of the pastoral care program, as such, act as their advocate, learning advisor, first point of contact for parents, students and teachers. They work closely with the Level Coordinators, House Leaders and Director of Students.