The Houses of Thomas Carr College are named after important places in the life of Archbishop Thomas Carr.
At Thomas Carr College we aim to encourage and provide many leadership roles to develop our students into great leaders. We pride ourselves on offering a multitude of different House initiatives that will engage a diverse range of students. Initiatives include major carnivals in swimming, athletics and cross country, as well as house basketball, cook offs, dodgeball, soccer, debating, performing arts and chess. It is the role of our Middle School and Senior School House Captains to encourage and foster student connectivity within each house in the College. These students shoulder great responsibility in leading from the front, preparing, organising and implementing the above mentioned activities in collaboration with their House Leaders.
Each year the Houses compete in the following events:
Swimming Carnival
Athletics Carnival
Cross Country
Lunchtime activities including basketball, netball, soccer and chess
Academic Olympics
Performing Arts Festival
Each of the above activities will be allocated points and the highest aggregate tally will determine the Overall Champion House.
---
Moylough
Thomas Joseph Carr was born in Lakeview House, Moylough (pronounced Moylock) on May 10 1839. Moylough is a small town and parish in County Galway. He was one of twelve children born to Michael and Mary Carr.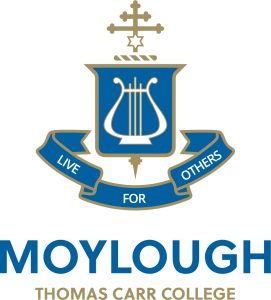 ---
Maynooth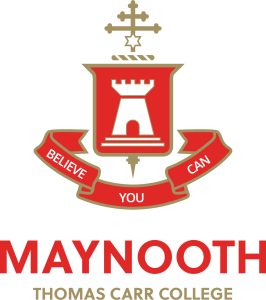 On August 29 1856 Thomas Carr registered at St Patrick's, the Royal College of Maynooth. He spent 20 years at Maynooth as a student and professor. Thomas Carr's life as a priest and bishop was greatly influenced by St Patrick's community, and the interests and disciplines espoused by the College. He was always happy and proudly a Maynooth man. For him, it was 'the home of his fondest memories'.
---
Westport
In October 1866 Fr Thomas Carr was made curate in the parish of Westport, county Mayo, one of the most beautiful towns in Ireland. At the time, it boasted a Catholic population of 13,913. Thomas Carr was a busy curate both at the parish and lecturing at Maynooth College. During his term at Westport the issue of Education increasingly dominated parish life as Thomas Carr was a great believer in education, especially for the underprivileged of his community.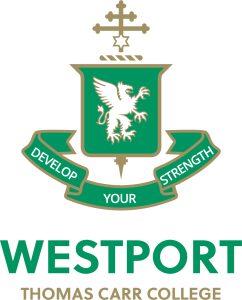 ---
Galway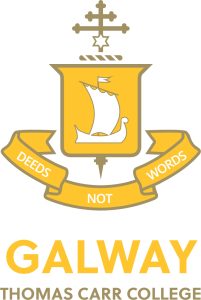 In June 1883 Thomas Carr was appointed bishop of Galway. He was so successful that after three years he was sent to be Archbishop of Melbourne. Thomas Carr arrived in Melbourne on June 11 1887. For the next thirty years Archbishop Thomas Carr enhanced community spirit and gave hope to the people of Melbourne