This year, our College theme is 'Respect'.
"Respect everyone, show special love for God's people and honour God."
1 Peter 2:17
Pope Francis wrote in his Encyclical Letter Fratelli Tutti:
'It frequently becomes clear that, in practice, human rights are not equal for all. Respect for those rights "is the preliminary condition for a country's social and economic development. When the dignity of the human person is respected, and his or her rights recognized and guaranteed, creativity and interdependence thrive, and the creativity of the human personality is released through actions that further the common good.
Yet, by closely observing our contemporary societies, we see numerous contradictions that lead us to wonder whether the equal dignity of all human beings, solemnly proclaimed seventy years ago, is truly recognized, respected, protected and promoted in every situation. In today's world, many forms of injustice persist, fed by reductive anthropological visions and by a profit-based economic model that does not hesitate to exploit, discard and even kill human beings. While one part of humanity lives in opulence, another part sees its own dignity denied, scorned or trampled upon, and its fundamental rights discarded or violated. What does this tell us about the equality of rights grounded in innate human dignity?"
At Thomas Carr College, we invite all our students and staff through participation in classroom and social justice activities to See, Judge and Act. To embrace Pope Francis call for respect for everyone and to show special love for God's people.
Prayer for Respect
Lord, Father of our Human Family,
You created all human being equal in dignity:
Pour forth into our hearts a fraternal spirit
and inspire in us a dream of renewed encounter,
dialogue, justice and peace.
Move us to create healthier, respectful societies
and a more dignified world,
a world where we respect all we encounter.
May our hearts be open
to all the peoples and nations of the earth.
May we recognise the goodness and beauty
that you have sown in each of us
and thus forge bonds of unity and shared dreams, Amen.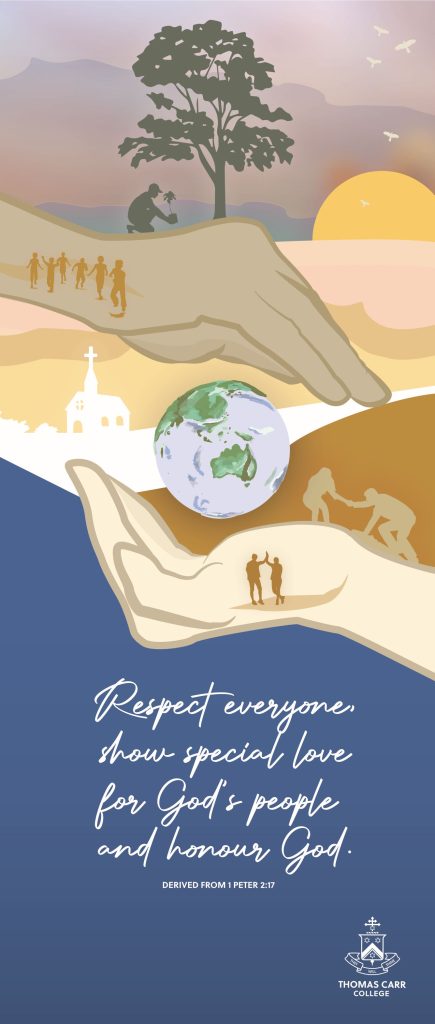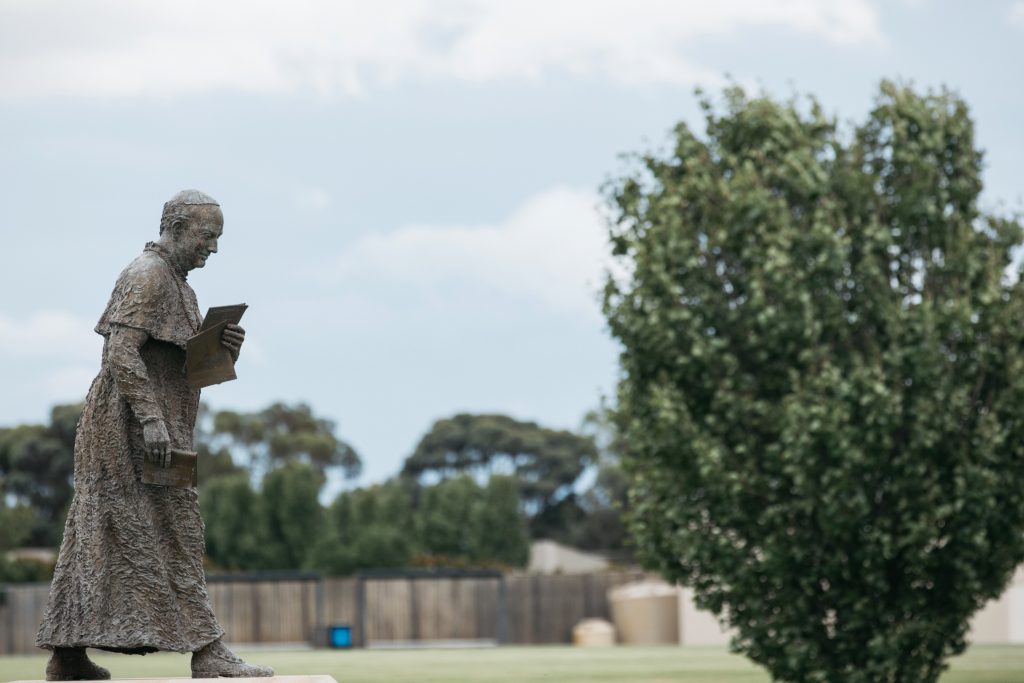 Our Lady of the Southern Cross, Help of Christians, pray for us.

St Mary of the Cross MacKillop, friend of the young, pray for us.
Amen