This year, our College theme is 'Justice'.
"Act with Justice, love kindly, and walk humbly with God."
Derived from Micah 6:8
Our College patron and namesake, Archbishop Thomas Carr lived his faith impassioned by Jesus' teachings which call us to treat others with dignity as we wish to be treated.
While Thomas Carr was the Archbishop of Melbourne, Pope Leo XIII released an encyclical titled Rerum Novarum – On the condition of the working class, that called for all people to work together to end injustice and have fair rights for everyone. Archbishop Thomas Carr was already living that call. He asked Mary MacKillop and the Sisters of Saint Joseph of the Sacred Heart to come to Melbourne and work with the vulnerable.
Over one hundred and thirty years later, Pope Francis continues the call us to act justly in his encyclical Fratelli Tutti. Inspired by an African ethic 'Ubuntu' meaning I am because we are, Pope Francis calls us to act justly as 'each of us is fully a person when we are part of a people.' We believe that the Creator who makes all people, are all members of the one human family built on justice, and the respect for fundamental human rights, will build a world where all feel valued, loved and dignified.
Justice is achieved by living a culture of encounter, where dignity is recognised as being inherent in all and valued through every interaction.
We welcome you as part of the Thomas Carr College community to let your light shine for justice by getting involved in our Faith and Mission and Social Justice awareness activities throughout the year.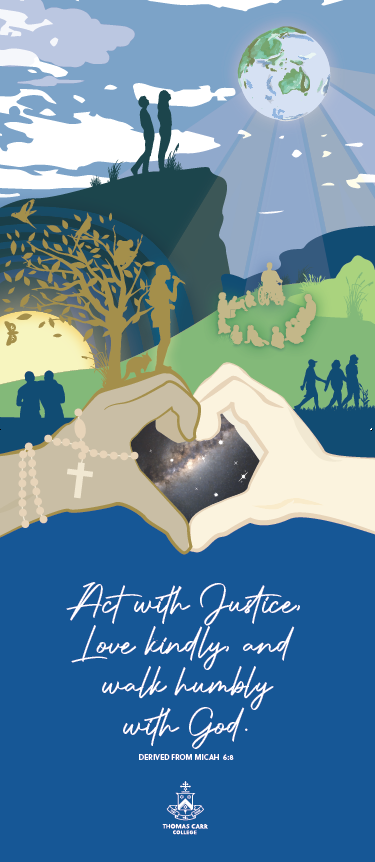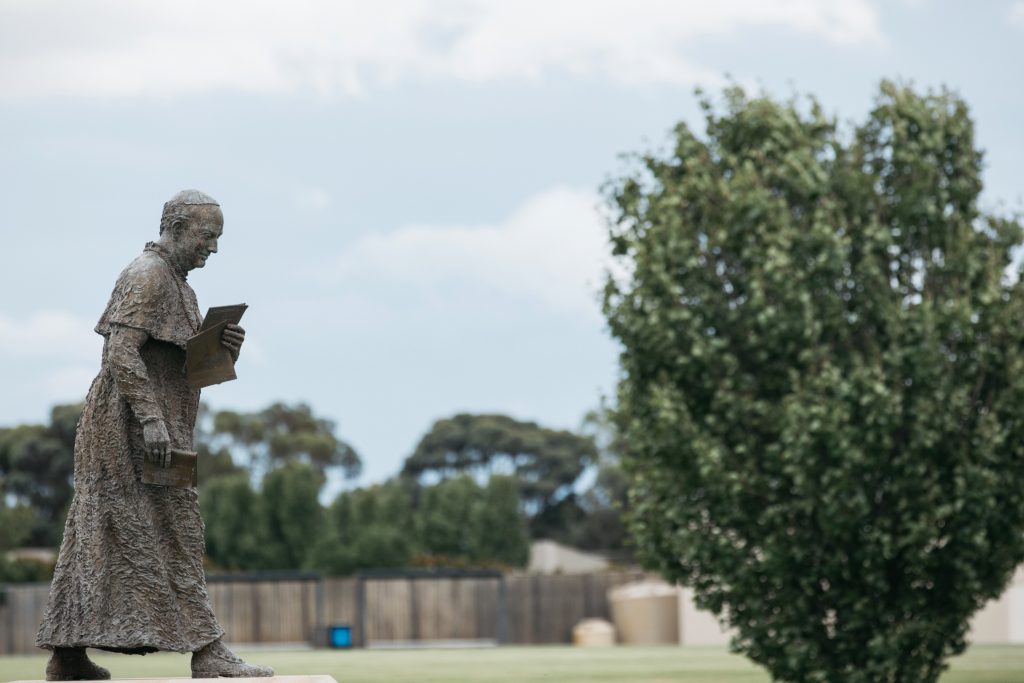 Our Lady of the Southern Cross, Help of Christians, pray for us.

St Mary of the Cross MacKillop, friend of the young, pray for us.
Amen