Latest News
Wynspeak Public Speaking Competition
12 May 2023
In 2023, Thomas Carr College is pleased to be once again taking part in the annual Wynspeak Youth Public Speaking Competition. The program provides a platform for young people in secondary schools across the Western Suburbs of Melbourne to grow their self-confidence, build their creativity, critical thinking, and leadership skills via Public Speaking opportunities, and improve poise and professionalism. Students build proficiency in public speaking by extending their skills in oral communication, speech writing and research of topics, issues, and ideas within their world and the world around them.
On Tuesday 9 May, our students competed for the first time this year at Hoppers Crossing Secondary School. We highly commend our senior school speakers Crimson Bhattarai (Year 10) and Oliver Pond (Year 12), as well as our junior speakers Nathan Rodrigues (Year 7), Puneet Samra (Year 8) and Marianne Mercado (Year 8) on their participation on the night and recognise their efforts to date.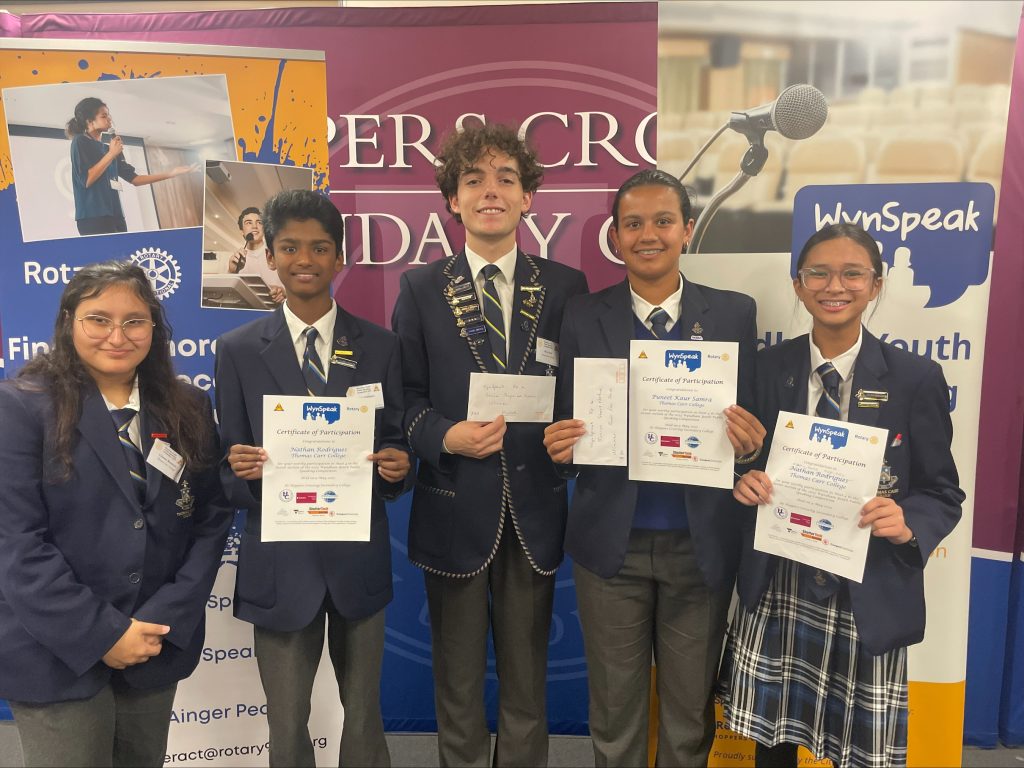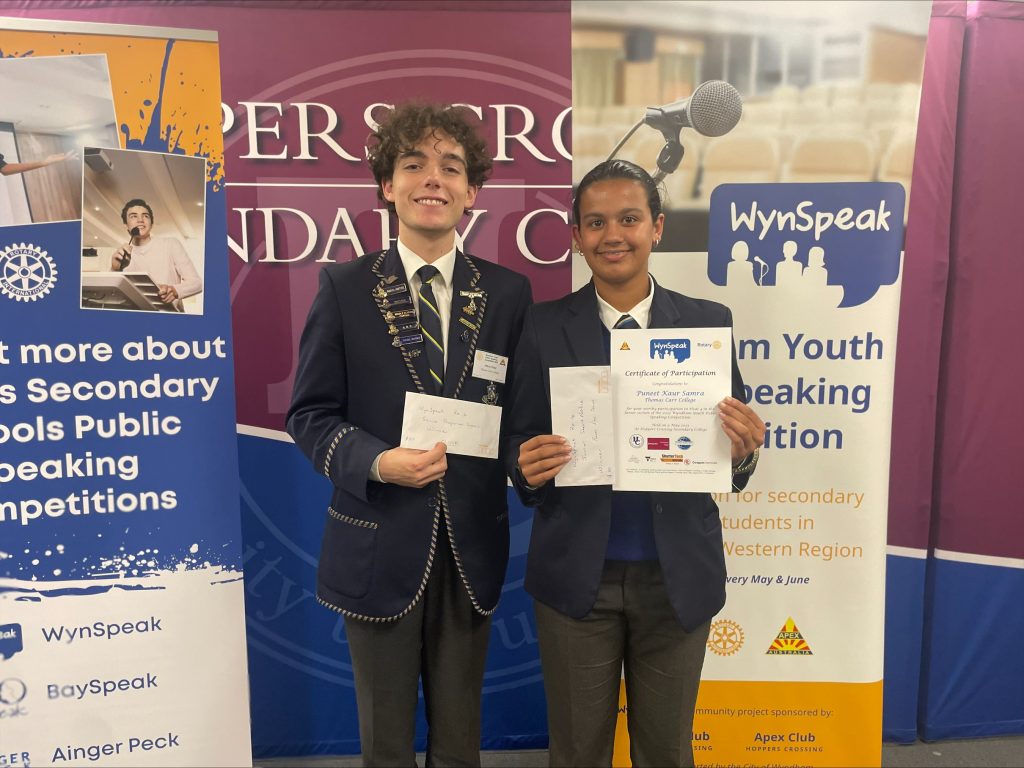 We especially congratulate the success of Oliver Pond (best senior speaker for Prepared Speeches) and Puneet Samra (best junior speaker for Short Notices Speeches) on the night and wish them the best of luck as they both progress to the Wynspeak Final.
Thank you to all the staff, families and peers who have and continue to support our speakers. Furthermore, thank you to Wynspeak board members and sponsors for continuing to provide students with an avenue to thrive in the art of public speaking.
We wish our competing students the best of luck in the remainder of the competition, and we look forward to hosting the final round back at Thomas Carr College on Friday 2 June, in the Fr Barry Moran Performing Arts Centre.
Ms Indra Nathan Ms Margaret Raffoul
Learning Area Leader Senior School English Learning Area Leader Middle School English