Latest News
What a 'Watta Watnanda' Day!
14 October 2022
On Friday 19 August 2022, Cas Gemoh and I witnessed, for the very first time, the Watta Watnanda Day in Korin Gamadji Institute (KGI), Richmond Football Club.
It was a day of cultural and community connection for all Aboriginal and Torres Strait Islander secondary students from Catholic schools across the Archdiocese of Melbourne. Our Aboriginal students Ruby Hogan (Year 10), Mahalia Smith (Year 9), Max Hogan and Riley Pathe (Year 8) joined the other 150 participants and built relative connections through the outdoor games, presentations, dialogue and learning activities.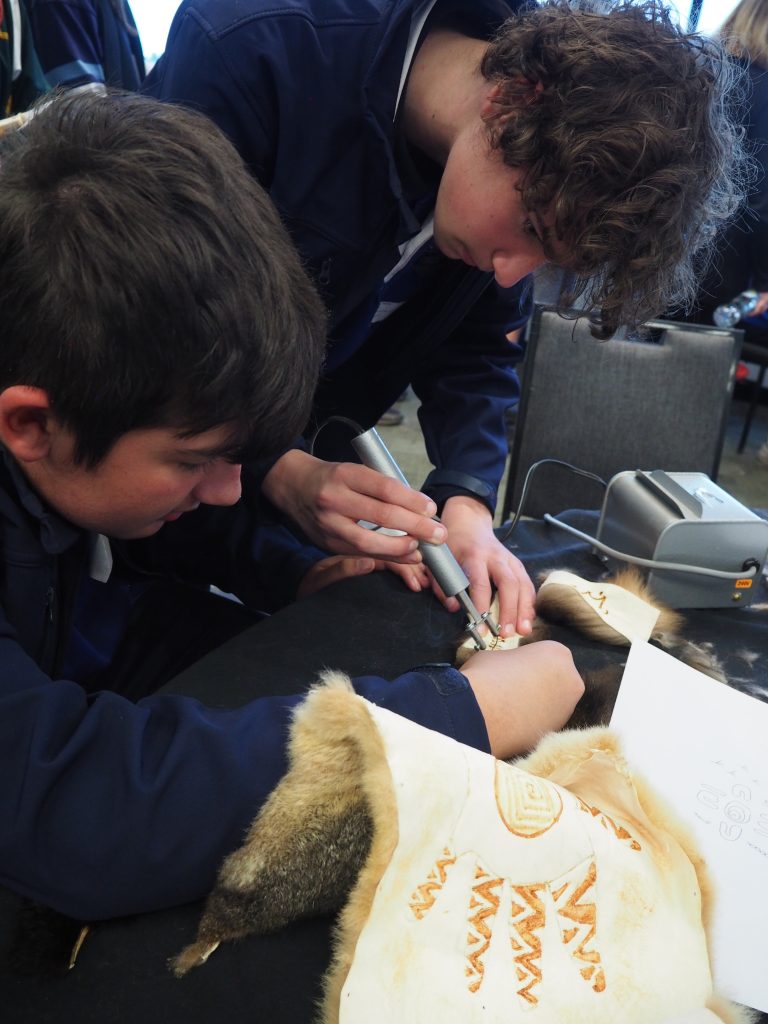 Luke Murray, Indigenous Community Engagement Manager at Korin Gamadji Institute (KGI), was the MC for the day and emphasised the importance of keeping one's dream and voice. Joel Garner from Port Adelaide Football Club, and Justin Trounson, Wellbeing and Clinical Pyschologist (KGI) shared their inspirational life struggles and how they persevered to get to where they are today.
Linc Yow Yeh, the Indigenous Coordinator from Australian Catholic University, presented the Jim-baa-yer Indigenous Higher Education Unit (IHEU) – the support centre at ACU for Aboriginal and Torres Strait Islander students. Linc encouraged the students to pursue their studies, and outlined how the ACU gives support in the admission process and in the areas of pastoral, cultural and academic.
Special thanks to Cas Gemoh for organising the excursion.

Here are the students' reflections at the end of the day.
Ruby: "I did not know that ACU can admit us with no ATAR requirement upon completion of Year 12. Good to know! It is good to meet other people with the same cultural background as us."
Max: "Fun and inspirational. I like the possum-skin-wrist-band activity the most."
Mahalia: "I enjoyed the outdoor games."
Riley: "We will absolutely be back next year."
– Shirley Dagmang: Religious Education Teacher