Latest News
Truganina Thunder Football Club
24 March 2023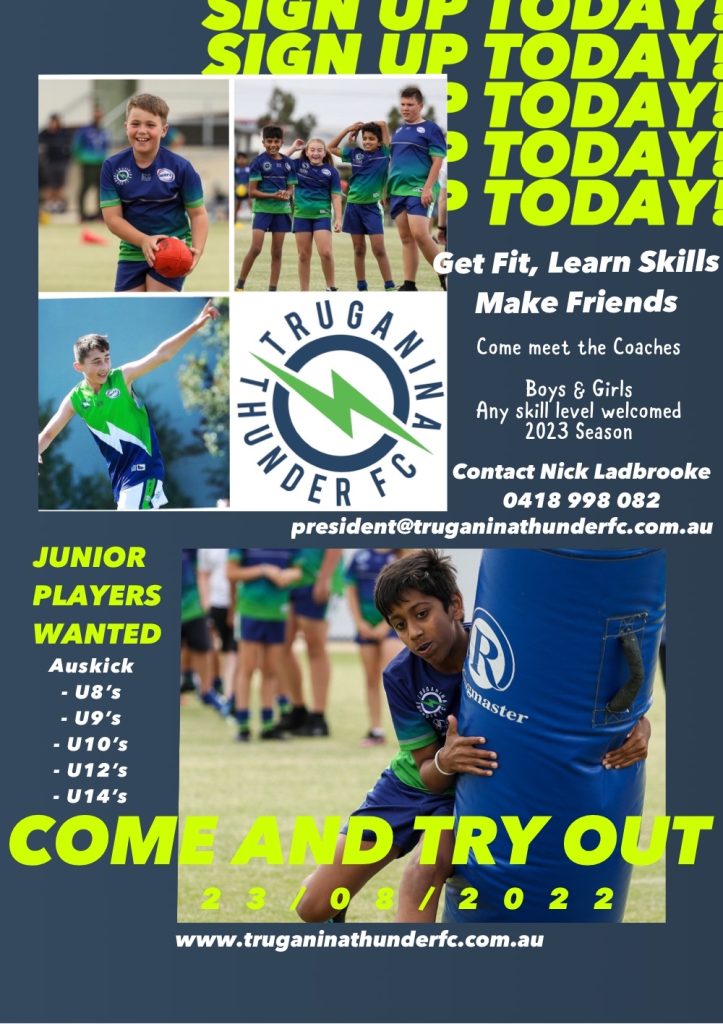 A message from the Truganina Thunder Football Club

We would like to introduce to the Thomas Carr College Community our local Truganina based AFL Football Club.
We are a junior only club formed in 2019 from the Auskick program and we have grown over the years.
We are a multicultural based club and welcome families from all backgrounds and cultures.
Please see attached some information about our club, we would welcome any opportunity to discuss further regarding introducing our club and AFL football to your families.
Currently we are waving all membership fees and uniform costs for our U14 team, children with a year of birth 2009 & 2010, as we are finding that children sports participation at this age is dropping.

Nick Ladbrooke – President – 0418 998 082
Truganina Thunder Football Club Inc.