Latest News
Sport and Co-curricular Programs
24 February 2023
SACCSS Sport Update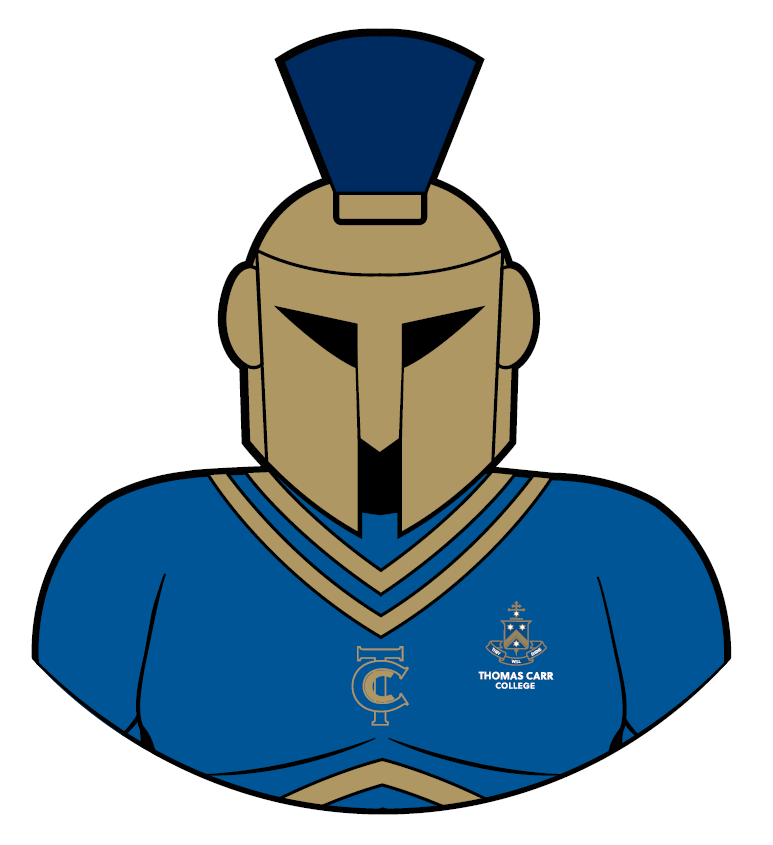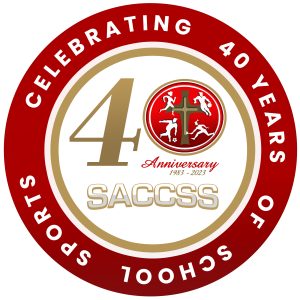 This year marks the 40th Year celebration of SACCSS Sport in Catholic Colleges around Melbourne. We are excited to enter our fourth year of participation in this great interschool sports program. Here at Thomas Carr College, we pride ourselves on fair play and great 'sportspersonship'. Like our TCC mascot the 'Titan', our teams display great power and strength and have a ruthless tenacity to be the best they can be. We are sure that this will stand all of our teams in good stead for a busy year in SACCSS Sport.
So far, all teams have started well, with Senior Boys Cricket, Senior Girls Netball and Year 10 Premier League kicking off. All teams have started strongly, and we cannot wait to see how the seasons unfold. For all results, please visit: https://saccss.com.au/
We wish all of our teams the best of luck for the year ahead.
GO TCC TITANS!
Luminosity Co-Curricular Colours Program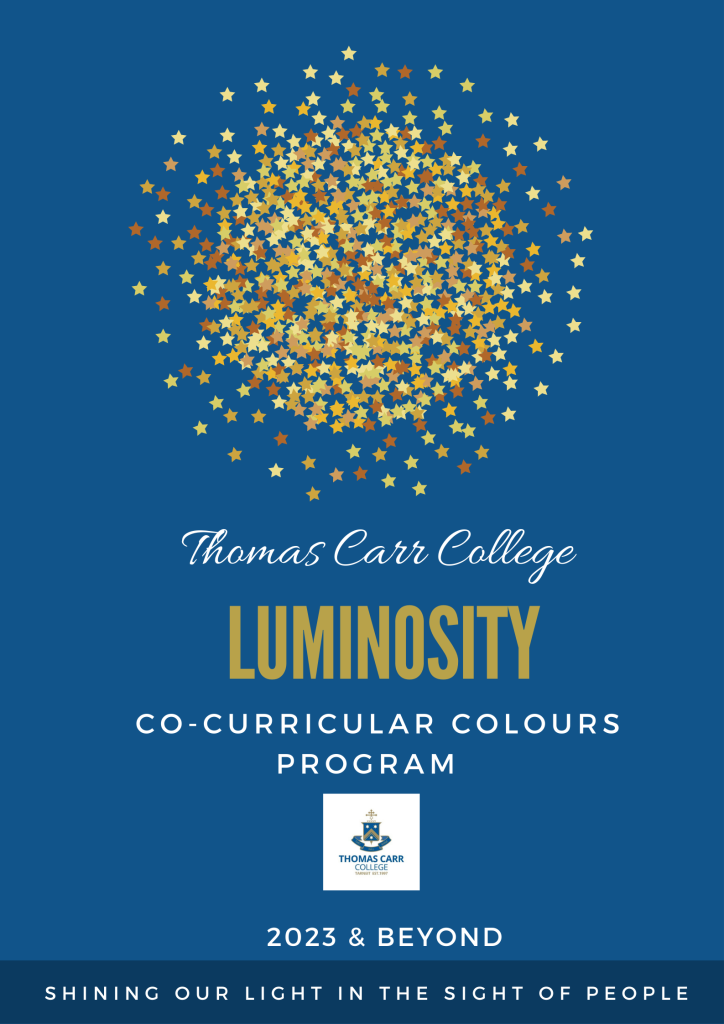 In 2023, the College is rolling out our new Co-Curricular Program known as 'Luminosity'. This program is aimed to formally recognise student contributions made to the wonderful and vast array of activities that College has on offer for students to be involved in.
There will be five main categories –
Academics
Service
Sport
Performing Arts
Community
Each category will have various clubs/activities associated with them. Students must attend 90% of all clubs/activities in which they partake in to be awarded Luminosity Points. All clubs/activities will have a different allocation of points associated with them due to the nature and length of the activity.
Students who are awarded ten points or more in a category will be awarded a Luminosity badge signifying their commitment to this important area of College life, as well as a certificate. There will also be a special Luminosity badge awarded to any student who achieves ten or more points in each of the five categories.
Students will also gain valuable House points for their participation in such clubs/activities which will go towards the Luminosity Co-Curricular Cup. This Cup which is awarded to the House which has collated the most Co-Curricular points over the course of the year.
We are very excited to unveil this program to all in our community as we strive to allow all students to shine inside and outside of the classroom. More information will be published shortly, so stay tuned.
Margie White
Sport and Co-Curricular Leader