Latest News
Science and STEM
10 March 2023
STEM in Space Professional Learning Day at Thomas Carr College
On Friday 24 February, Immersive Education, together with the MACS STEM team led by Shelley Waldon, ran a Professional Learning Day, hosted by Thomas Carr College, for STEM teachers which explored the Physics involved with rockets and various aviation principles. The staff learnt how to apply these learnings to their teaching programs, and innovate their STEM programs at their schools.
Together the participants built rockets and launched them on our oval. There were over 50 staff from 12 different Catholic schools who participated. There was much excitement on the oval that afternoon. We thank Mr. Manitta, Head of Learning and Teaching Middle School for organising this exciting and innovative initiative.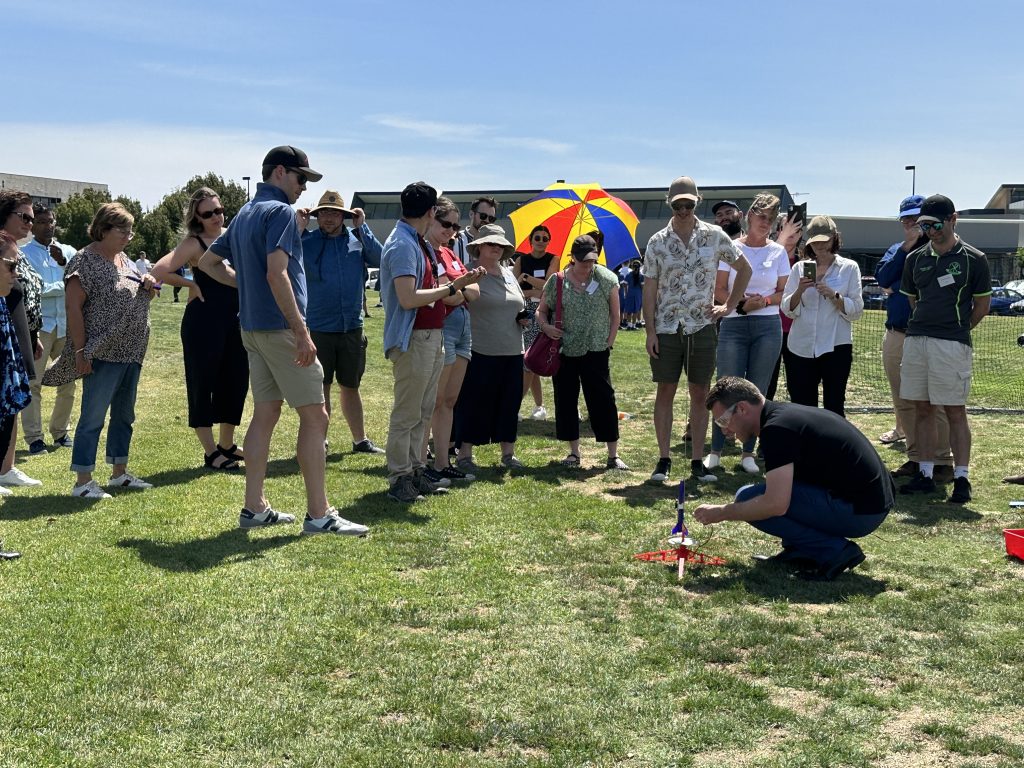 Year 8 Learning in Depth Visit – Wyndham Tech
Four of the Year 8 classes attended Wyndham Tech as a part of the Learning in Depth project based learning classes. Students enjoyed preparing for their research projects as they worked through the design thinking process with their science teachers and the Wyndham Tech staff. Thank you to the Year 8 Science Team, Year 8 Level Leaders, Catherine Bellair, Sophie Martin and Stephen Manitta for providing this enriching experience for our students. The other Year 8 classes will attend in Semester Two.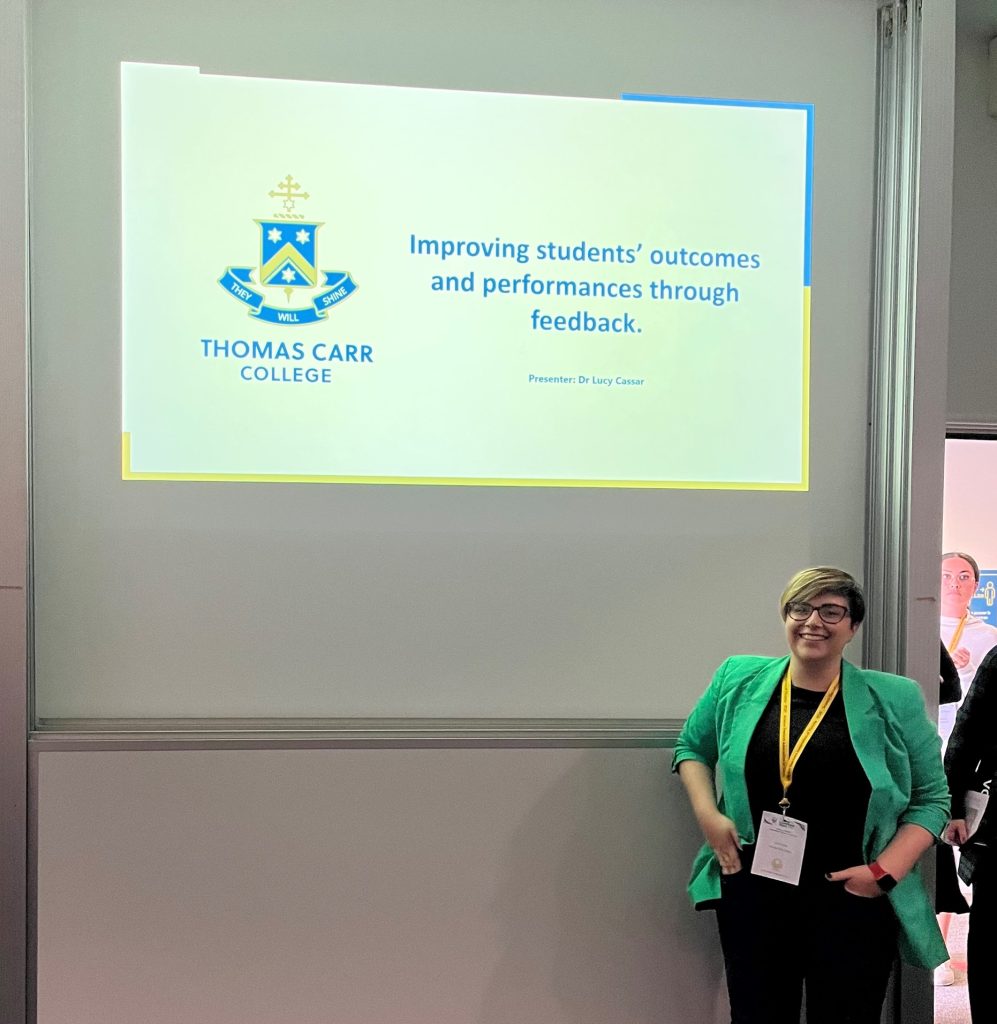 We are pleased to bring you news of the outstanding achievement of two exceptional members of the Science and STEM department, Dr Lucy Cassar and Ms Catherine Bellair.
Dr Lucy Cassar, Learning Area Leader for Science and STEM and Senior Biology and Junior Science teacher, recently presented two workshops at the Science Teachers Association Victoria (STAV) Biology 2023 conference. Her first workshop was a Masterclass on developing Unit 3 & 4 SACs on behalf of the publishing company Wiley/Jacaranda. This workshop provided valuable insights into creating effective and engaging SACs for students, helping them understand the subject material and achieve better student outcomes.
Her second workshop focused on improving student outcomes and performance through self-assessment feedback. Dr Cassar explored different strategies and techniques teachers can use to help students develop a stronger sense of self-assessment and take ownership of their learning.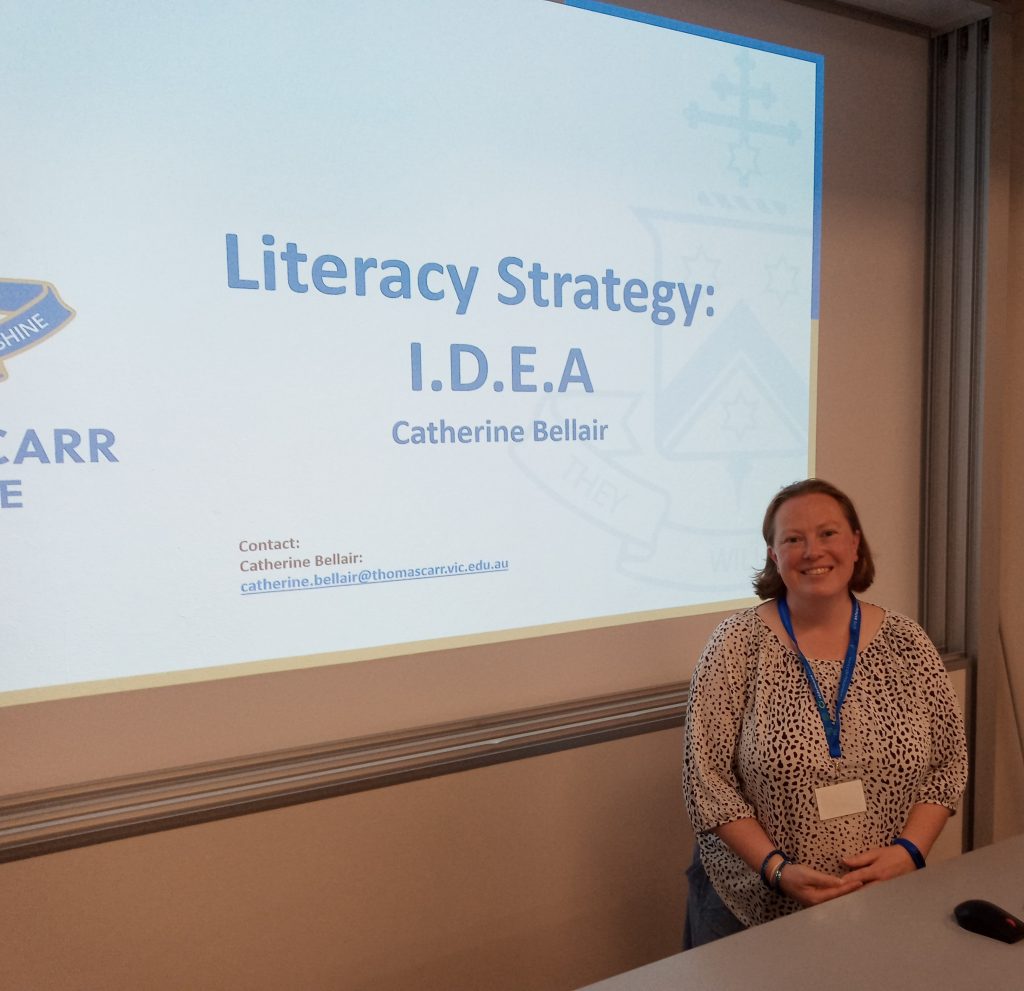 Ms Catherine Bellair, Senior Physics and Junior Science teacher, also made an impressive contribution to the science community by presenting at the STAV Physics and PHYSCON 2023 – Victorian Physics Teachers' Conference. Her workshop centred on literacy and supporting students in writing scientific explanations from Year 7 to VCE. Ms Bellair demonstrated the importance of literacy skills in the context of science and how they can significantly impact student performance.
The work of Dr Cassar and Ms Bellair reflects their dedication to the teaching profession and their commitment to supporting student success. Their contributions to the teaching community are truly inspiring, and we look forward to seeing their continued impact on the future of science education.
We acknowledge Dr Lucy Cassar and Ms Catherine Bellair for their successful presentations and remarkable achievements. We look forward to their continued contributions to the educational community.