Latest News
SACCSS Update
10 March 2023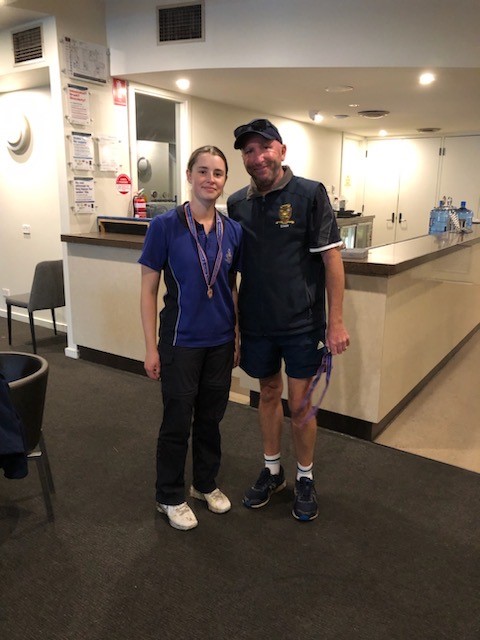 We are pleased to share with you some exciting results coming out of the SACCSS Senior Sports Day which was held on Tuesday 28 February.
Congratulations to Emily Quarantotto of Year 11 and Jack Hopper of Year 10 for finishing in the Top 3 of the Open Golf Tournament.
Emily won the Open Girls Division and Jack came third in the Open Boys' Division. This is a fantastic achievement by both students, and we could not be more proud of their efforts! Thanks to Mr Murray for accompanying these students around the course and supporting them.
Our Tennis team came a commendable fourth out of ten schools with our Senior Girls 'A' Doubles team making the Semi Final. Thanks to Mr Mallia for coaching this team and for spurring them on in drizzly conditions.
Our Senior Mixed Tennis Team finished fourth out of five teams in Pool B. Sadly we were outclassed by St Monica's, Salesian and Marymeade. The team did manage a win against CRC Sydenham 15-6 which was promising. Special thanks to Mrs Rothery for her guidance and coaching in the lead up to and on the day of the tournament.
Our Senior Girls Futsal Team also played on this day and finished runners up, going down 4-1 to Caroline Chisholm in the Division Two Grand Final.
To stay up to date with all results, please visit the SACCSS website: SACCSS – Sports Association of Catholic Co-educational Secondary Schools
Thank you to all students who represented us at the various tournaments. We are so grateful for your commitment to our College's Sports Program.
GO TCC TITANS!
Ms Margie White
Sport and Co-Curricular Leader