Latest News
Mid Autumn Festival at Thomas Carr College
15 September 2022
On Friday 9 September 2022, The Language Department, and the International Program at Thomas Carr College came together to organise the Mid-Autumn Festival for Year 7 Chinese class.
The class was very fortunate to have Ms. Maxine Wang attend the double lesson and teach the class how to write calligraphy using proper Chinese brushes and ink.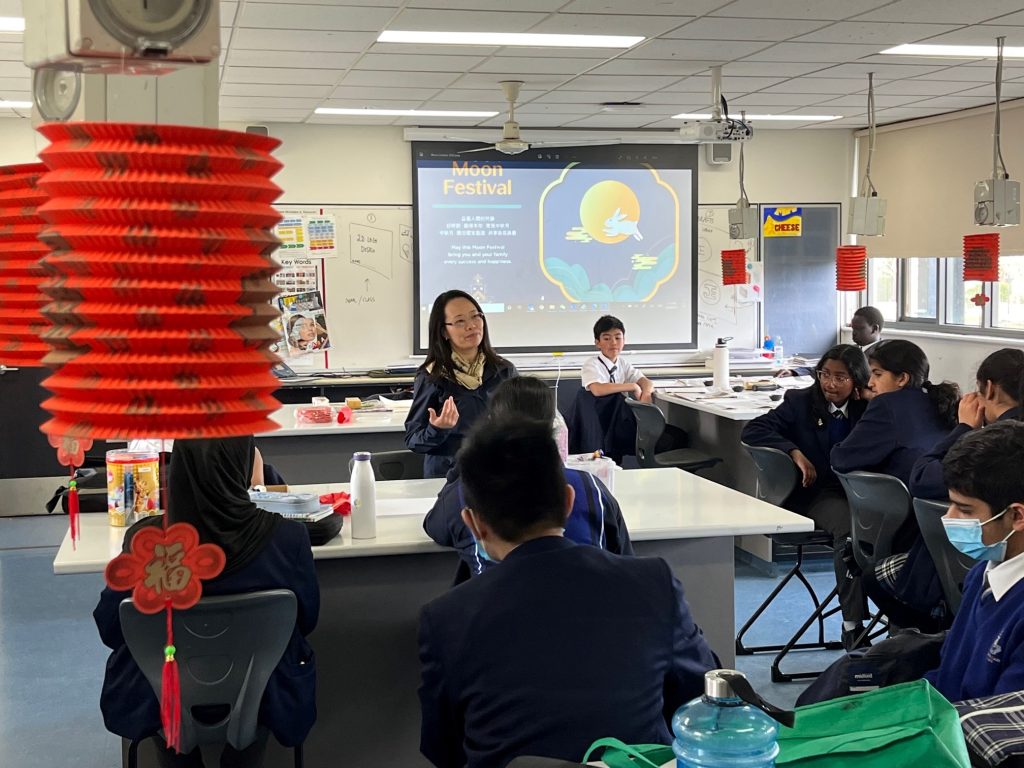 Students really enjoyed the lesson and had great success with their calligraphy. It is also showed that they have been practising the lesson at school and home.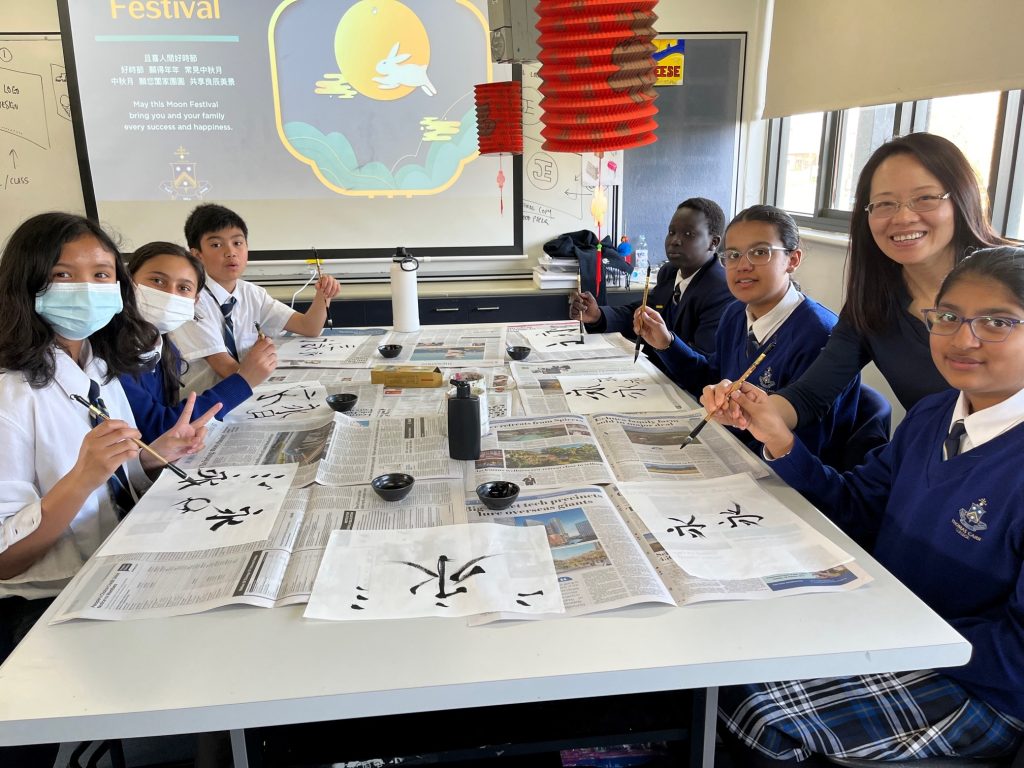 During the session, the students also participated in making mooncakes using playdough and the moulds after admiring the real mooncakes and listening to the story of Chang-e.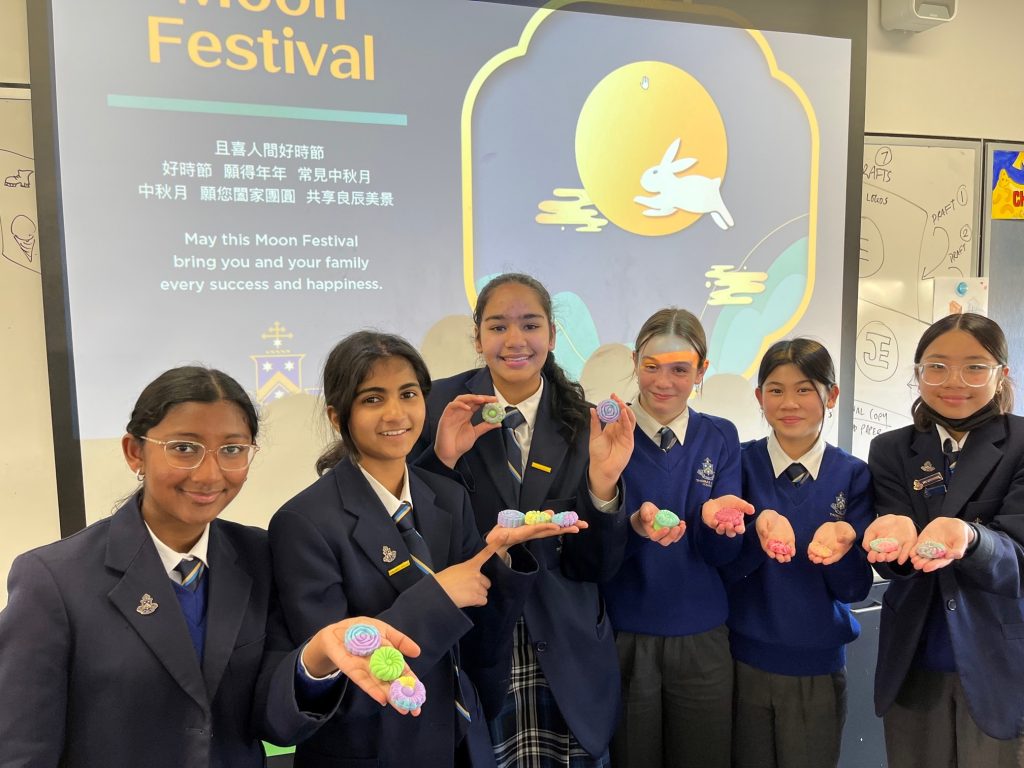 Some also participated in making lanterns for the festival, another fun activity which was organised on the day.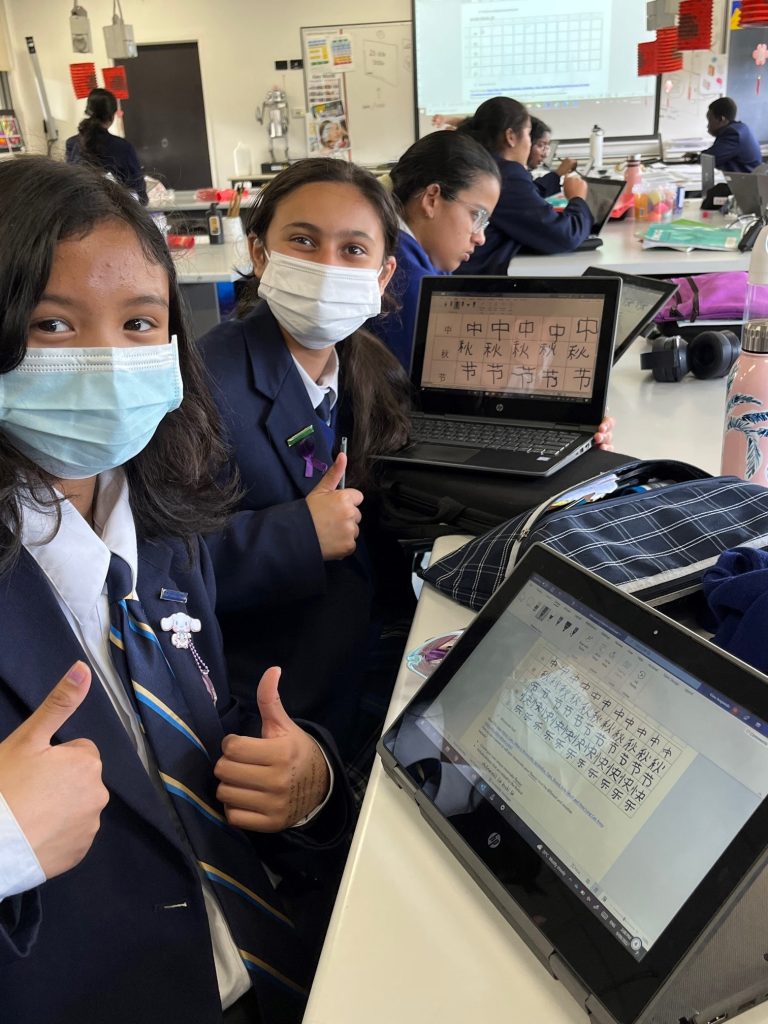 Overall, students had a lot of fun and have asked to do more calligraphy in the future.
– Ms Sugarti Febrinaldi: Head of Languages