Latest News
Italian Film Festival: 14 October 2022
28 October 2022

On Friday 14 October the Year 9 Italian class were invited to an Italian dinner at Pizzeria Napoletana Circa 900 and to also watch "Belli Ciao", an Italian film as a part of the 2022 ST. ALi Italian Film Festival.
'We watched the film at Palace Cinema, in Coburg, where the film festival was hosted. Watching 'Belli ciao' was a great way to practise our Italian understanding skills and shared a lot of laughs.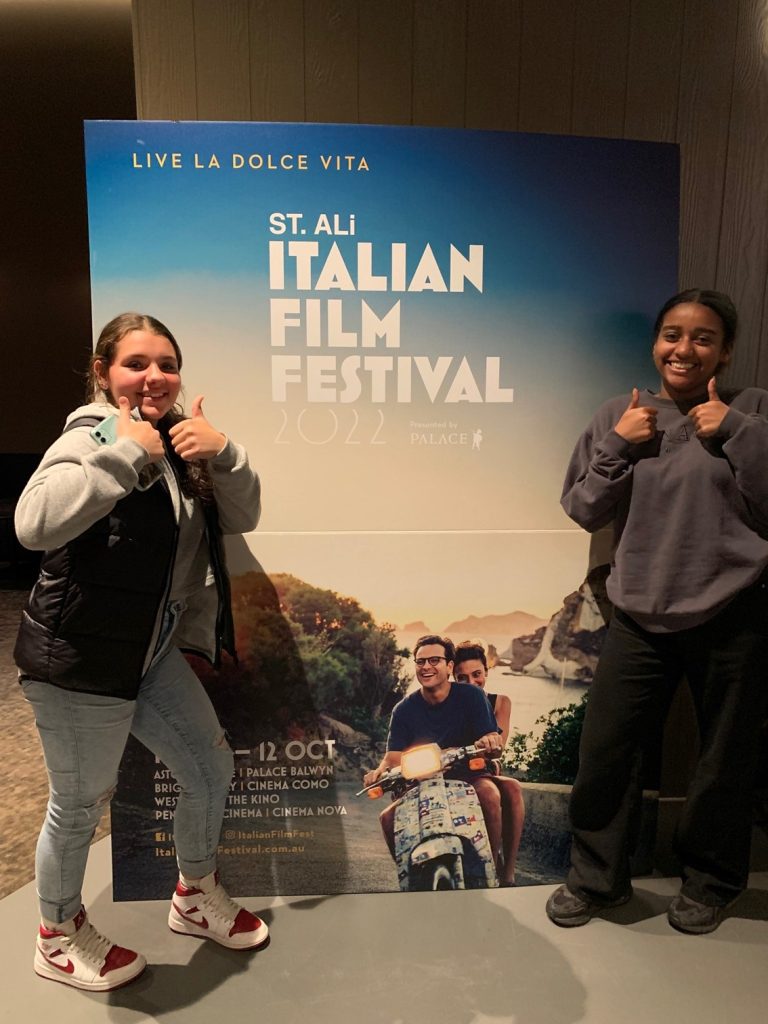 The restaurant had a nice vibe to it, and we had to put our Italian reading skills to work to understand the menu. The pizza was very authentic and gave us a taste of Italy. We all also had a taste of Chinotto, an Italian soft drink produced from the juice of the myrtle-leaved orange tree. We were also taken to a little Italian bakery where we got to see where and how Italians would buy most of their groceries back in the day. The excursion was a great experience that everybody enjoyed and loved.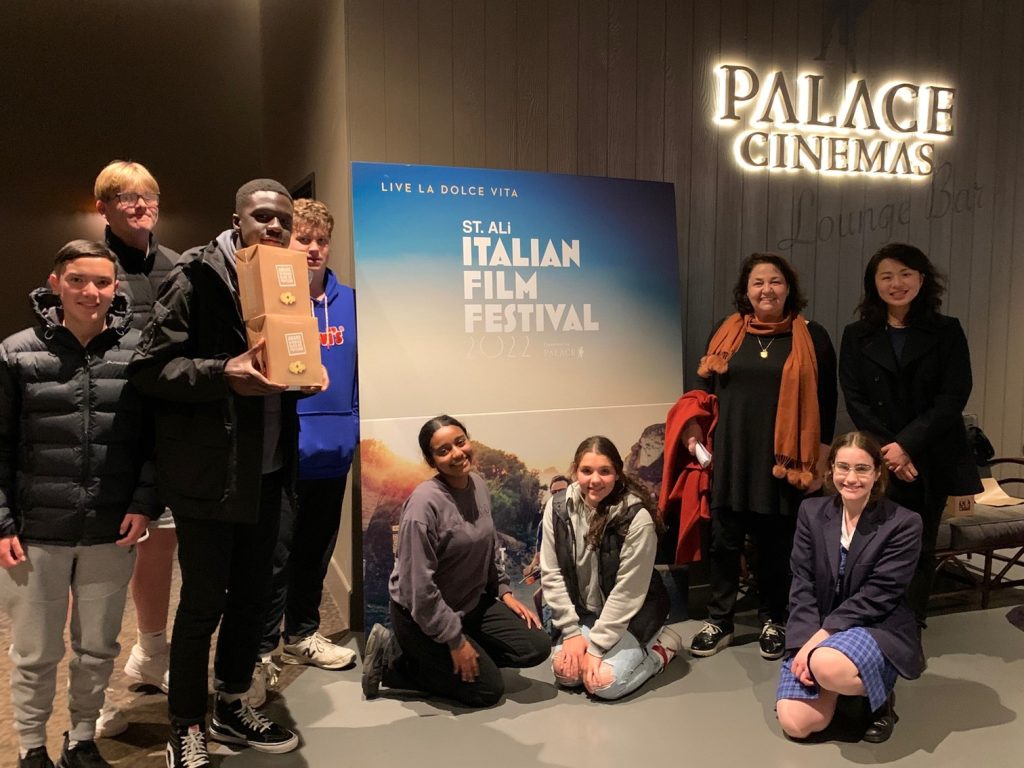 Grazie mille Professoressa Angelico for giving us this great opportunity!