Latest News
Indonesian Movie Festival
06 April 2023
On Monday 27 March, Year 11 and 12 Indonesian VCE students had an opportunity to watch the Indonesian movie, 'Susah Sinyal – Bad Connection' at ACMI, Federation Square along with Ms. Febrinaldi and Ms. Juwita.
Susah Sinyal is a comedy movie that addresses how a mother reconnects with her daughter on an isolated island with very low to no internet and sometimes electricity connection. The movie also shows the beauty of the Island of Sumba, south of Bali, which is about an hour and a half by plane from Denpasar.
The students found the movie easy to understand and relatable, and enjoyed interacting with other students who are studying Indonesian from primary to VCE level.
After the movie, the students went to Yoi, an Indonesian restaurant, near Victoria market. They witnessed the robot waiter and tried some authentic Indonesian food. Rendang (Indonesian beef stew) was the biggest hit, and for dessert, they tried Klepon (sweet rice cake with palm sugar and coconut) and Martabak manis (sweet pancake).
One of the students said it was such a great day that the experience was going to assist them in their final year examination and that it was important to share in the journey of language learning, watching movies and visiting restaurants because they are all a must-have language learning experience. All agreed that learning a language is 'so worth it'!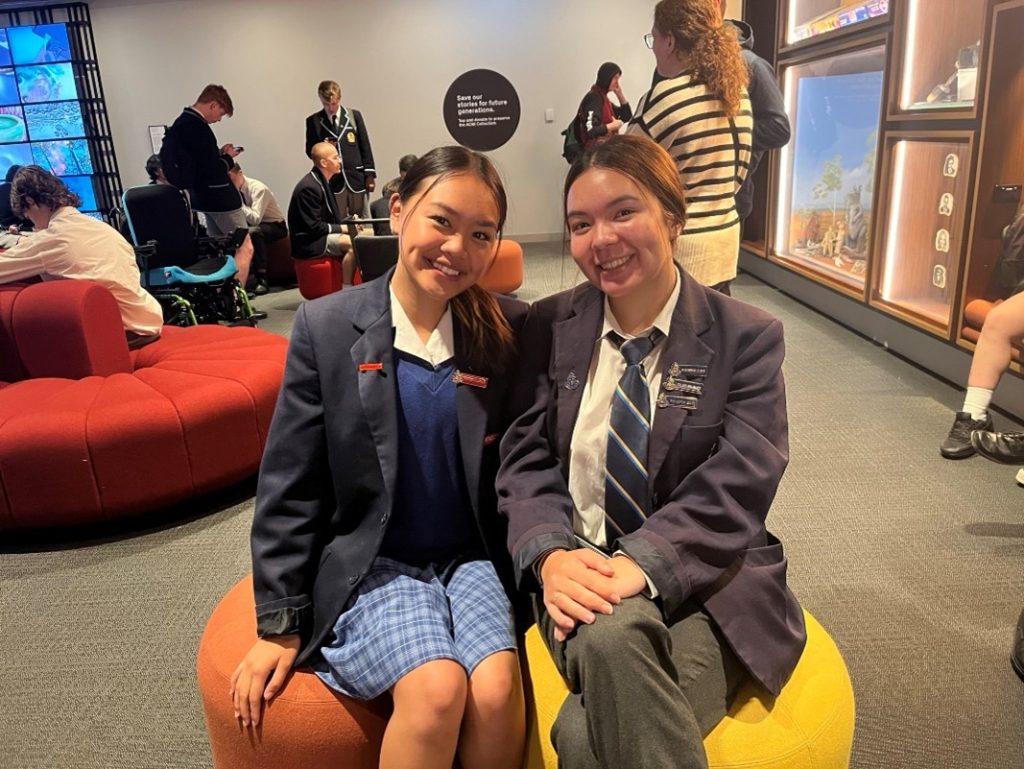 Ms Sugarti Febrinaldi
Learning Area Leader – Languages