Latest News
From the Principal, Mr Holmes
20 July 2022
Welcome to our Assumption Term. Term 3 is always a very busy and productive term for students and the College. My observations of students is that they have returned to more normal patterns of behaviour and communication, ensuring that we maintain respectful relations. This could not have been more evident than the camaraderie of the Year 12 students who attended their Social Dinner at Lakeside Receptions. The students undertook to organise this event and did so with grace and an open and inclusive invitation to their colleagues. Their spirit was evident as they enjoyed the company of each other and finished the night singing the school song, demonstrating their pride in their College.
At this stage of the year all students should be very settled in their classes and working to the highest standards that reflect their individual abilities.
I hope that you enjoy the new format for the College Newsletter, 'The Beacon', as we invite you to read the various articles and insights into life at the College. We have also revamped our College website and this was launched on Thursday 21 July 2022. I thank all the staff and Ms Trish Padoin, for the extensive work undertaken in these projects. The Website will continue to develop as we add more content and features in time.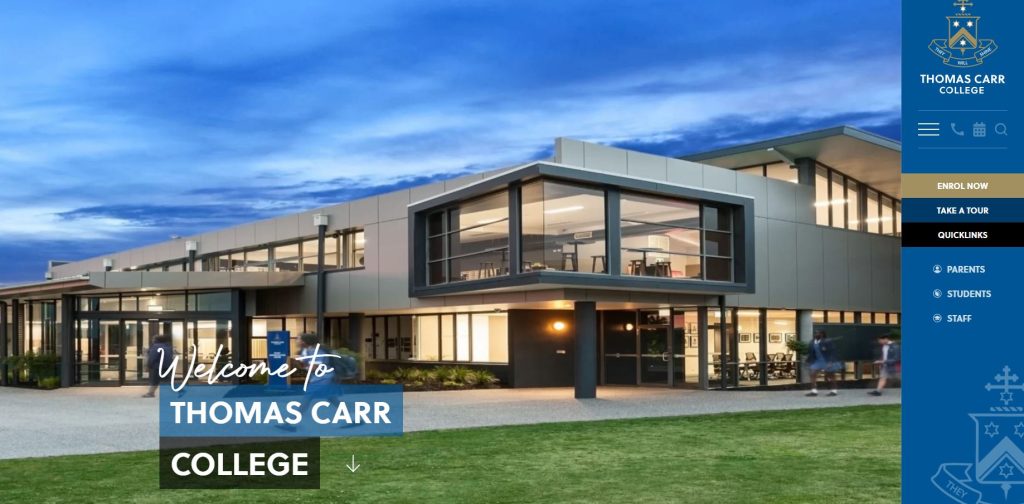 At Thomas Carr College we continue to support students in their learning as we develop a variety of peer coaching strategies and the 40+ club where past high achieving students are invited to tutor current students in Units 3 and 4 VCE.
Our new senior building is now at the approval stage with Council and the relevant State planning agencies. The new building will house the senior students as well as a Careers hub, a study venue and a STEM space to drive technology education at the College. We look forward to the commencement of this project, the largest undertaken at Thomas Carr College. More details will be provided as the building commences construction later this year. In the interim the College will be adding additional sport and recreational spaces for students across the grounds of the College.
Mr Craig Holmes, Principal