Latest News
From the Principal
28 July 2023
"Though we are many, we are one body in Christ, and
individually we are members one of another." –
Romans 12:5
A warm welcome back for Term Three. It has been fantastic to witness students embrace the term through active engagement in their classes and co-curricula programs.
I would like to extend my heartfelt thanks to all who have made me feel so welcome. The unity and community I have experienced reinforce the importance of our Catholic community, where we support and care for one another, just as Jesus taught us. It is from such warmth and care that we draw strength and are able to achieve great things through our shared bond in Christ.
This term continues to offer challenges with staffing due to teacher shortages. We are actively engaged in recruitment efforts to fill the vacant teaching positions and many of our leaders and teachers are working to ensure that all students' learning programs remain intact and that high-quality education is provided despite the temporary challenges. We are grateful for your understanding, patience, and continued support as we work towards resolving these staffing challenges.
Over the past few weeks, a number of events have taken place around the College enriching the experience of students. To name a few, Year 7 students experienced STEM workshops with the University of Melbourne, some of our Indonesian students participated in a competition, our student leaders engaged in a Retreat and Year 11 students considered their faith journeys through a Retreat with Father Rob Galea.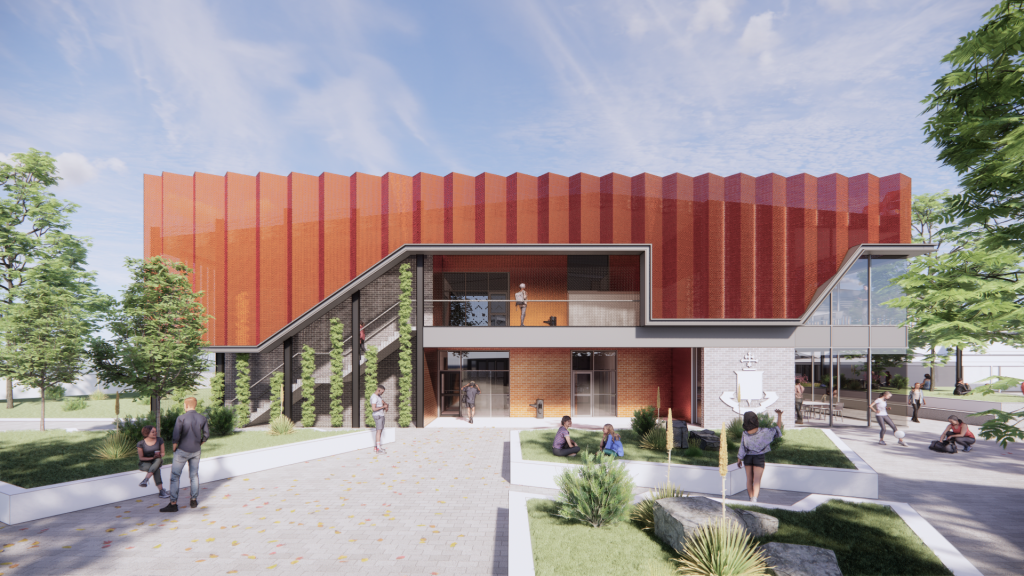 Furthermore, students commenced considering their courses for 2024. It was fantastic to see the number of families who attended the Pathways Expo last week and are supporting their children in planning their futures.
We also welcomed a study group from Hailiang Foreign Language School who were visiting from China. Several of our students acted as buddies to our visitors, further enhancing the partnership and experiences of students.
This week we farewell three Year 11 students who are representing the College at World Youth Day in Lisbon, joining more than 1 million young people from around the world. We wish them the best of luck and ask Saint Christopher to be their guide and protector, keeping them safe on their journey and we pray that they will carry the light of Christ wherever they go.
On Tuesday the builders took possession of the site for our new Senior Building. It is an exciting project that is expected to be completed in late 2024. The new building will house the senior students in 21 general purpose learning classrooms, as well as a Careers hub, senior student study venue and a state-of-the-art STEM centre.
We look forward to a successful Term Three filled with growth, learning and memorable experiences.
Rose Connolly
Principal