Latest News
From the Director of Students
14 October 2022
I am writing to remind you of the arrangements for the Graduation Week which includes the following events: Graduation Mass rehearsal and Student Breakfast, Graduation Mass, and Graduation Dinner.
Graduation Mass Rehearsal
On Tuesday 18 October 2022 Students will be required to attend Graduation Mass rehearsal at St James Apostle from 11:00am – 12:45pm. Students will be transported via bus from school to the church after their farewell assembly to complete the rehearsal. Students will be required to be picked up from the venue or make their way home.
Date
Time
Location
Event
18 October 2022
11:00am -12:45pm
St James Apostle
336 Derrimut Rd,
Hoppers Crossing
Graduation Mass Rehearsal
Year 12 Breakfast
On Wednesday 19 October 2022 Students will attend the College from 8:00am – 10:30am to celebrate with their cohort. They can wear fancy dress costumes, can participate in games/activities, and will be served breakfast by staff. Students will then be dismissed from the College by 10:30am.
| | | | |
| --- | --- | --- | --- |
| Date | Time | Location | Event |
| 19 October 2022 | 8:00am – 10:30am | Thomas Carr College | Year 12 Breakfast |
Graduation Mass
Year 12 Graduation Mass on Wednesday October 19 2022. Year 12 students must meet their PaLM teachers at 6.00pm at St James Apostle, 336 Derrimut Rd, Hoppers Crossing VIC. At this time, the PaLM teachers will mark the roll, check the students are wearing full Summer Uniform and provide each student with an academic gown. Students will process into the church at 6.50pm and the Mass will begin at 7.00pm sharp.
At the conclusion of the Mass, we ask all parents and families to remain seated as the presentation of Graduation Certificates will take place in the church. We remind you that this is a formal occasion in a sacred space and that it is not appropriate to cheer or call out when students are presented with their certificates. Please remain seated and follow directions to applaud only at the end of each group of students. Following the Presentation of Graduation Certificates, students will need to return all gowns to their PaLMs afterwards.
Date
Time
Location
Event
19 October 2022
7:00 pm – 9:00 pm 6:00 pm for students
St James Apostle
336 Derrimut Rd, Hoppers Crossing
Graduation Mass
Graduation Dinner
Students who do not attend the Graduation Mass will not be permitted to attend the Graduation Dinner which will take place on the Friday October 21 2022 at Ultima Function Centre Cnr of Keilor Park Drive &, Ely Ct, Keilor Park from 7:00pm – 11:00pm.
The Dinner includes three course meal, beer, wine and soft drinks, as well as other associated costs such as the DJ and security for the evening. Please note that the evening concludes at 11pm and that the security staff of Ultima Function Centre will be responsible for people leaving promptly. Parent's and students' co-operation with the security staff would be appreciated.
As alcohol is being served, all students aged 18 and over must carry suitable identification. The Victorian Government Laws regarding the consumption of alcohol at a licensed venue apply to the Graduation Dinner Dance.
This is a formal event and formal dress standards will apply. It is expected that students will behave in an exemplary manner as befitting such an important occasion. A professional photographer will be present on the evening and parents and students may avail themselves of this opportunity during the evening.
| | | | |
| --- | --- | --- | --- |
| Date | Time | Location | Event |
| 21 October 2022 | 7:00 pm – 11:00 pm | Ultima Function Centre Corner of Keilor Park Drive &, Ely Ct, Keilor Park | Graduation Dinner |
I thank all Year 12 students for the way in which they have concluded the year and I am very much looking forward to celebrating with the Class of 2022. If you have any concerns or queries regarding these events please contact Debra Bonde, or either of the House Leaders at the College on 8734 2444.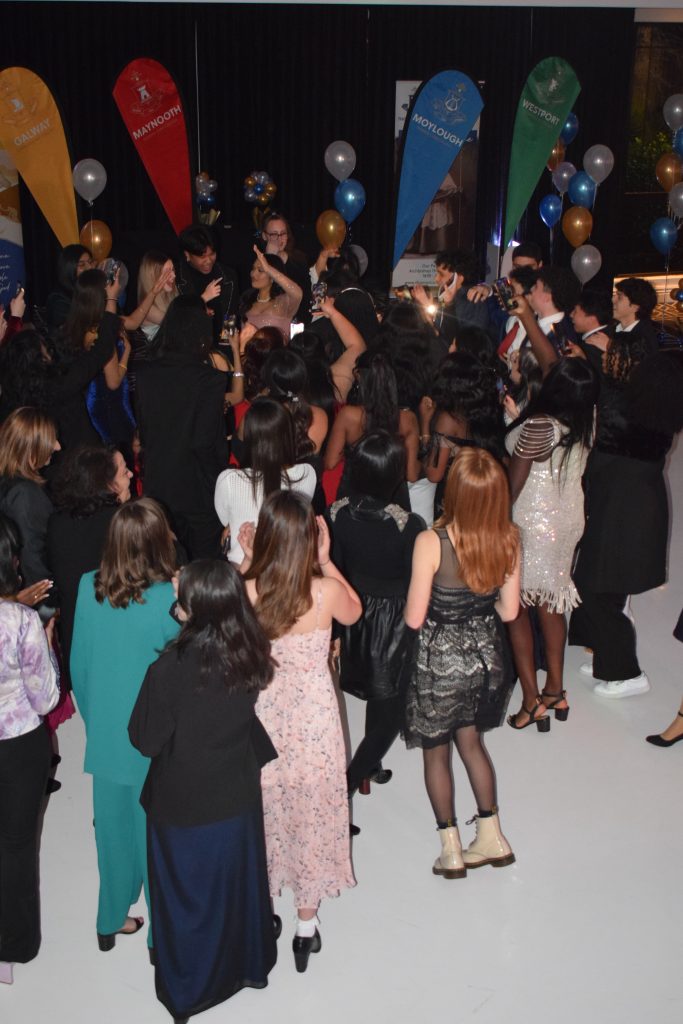 – Debra Bonde: Director of Students