Latest News
From Principal
14 October 2022
Welcome to the Advent Term, one that is blessed by spring and the final celebration of the Birth of Christ at Christmas. The Advent journey is a chance to make time to reflect on the year that has been, and the very busy time we find ourselves in at the conclusion of an academic year.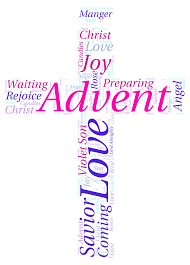 We keep our Year 12 students in our thoughts and prayers as they prepare for the conclusion of their VCE, while the VCAL students now transition to employment or further training.
There is an important discussion paper that was published with the title: BEYOND ATAR – A PROPOSAL FOR CHANGE. The paper starts by raising the following points:
Supporting all young people to thrive
Australia is in a transition. An era of universal tertiary education is emerging, whereby young people will need to engage in post-school education and learn and relearn throughout their lives. Our education system must be re-configured to support this.
We need to help young people develop human skills capabilities including creativity and interpersonal skills- so that they are prepared for a lifetime of learning, adaptation and the future economy.
We need to optimise the talent of all our young people. Each young person needs to be supported to develop their unique skills and talents, and to pursue pathways in which they can personally excel. We have a world class education system in many respects – with over half of our 25-34-year-olds holding a tertiary education we rank amongst the OECD's highest. Many young people are employed or in education compared to our OECD counterparts, however Australia still has nearly twelve percent of its young people who are not engaged in employment or education. We have an opportunity to lift outcomes for all young people.

Young people who have developed and can explicitly demonstrate skills such as communication and problem solving, and who have significant workplace experience, make the transition to work quicker than others.
At Thomas Carr College we strive to develop these skills and attributes in our students to ensure they can transition successfully into further study and employment. Our destination data is a testimony to this success.
This week we held our inaugural Gala Night of Excellence where we showcase student achievement across sport, The Arts, Music and Technology. It was a showcase celebrating the achievements of our students in 2022.