Latest News
From Director Faith and Mission
14 October 2022
As our Year 12 students enter their final few days of secondary education at Thomas Carr College, it is a time I find myself looking both back at what has taken place during their time at with us and looking forward to 2023, including the possibilities ahead given the tremendous foundation laid by our Year 12's for future leaders of our College. In a recent message to participants in the Ursuline Global Education Compact, Pope Francis said that one could not educate "without leading a person to beauty, without leading the heart to beauty." I have seen in our Year 12 students great beauty of heart, in their support of each other during the past 3 years of education, their online community during Covid, their glee at being back together in the classroom, compassion towards each other and the wider community during times of challenge and need, support and leadership shown with beauty in their heart, strength in their soul and respect for everyone showing special love for God's people and honouring God.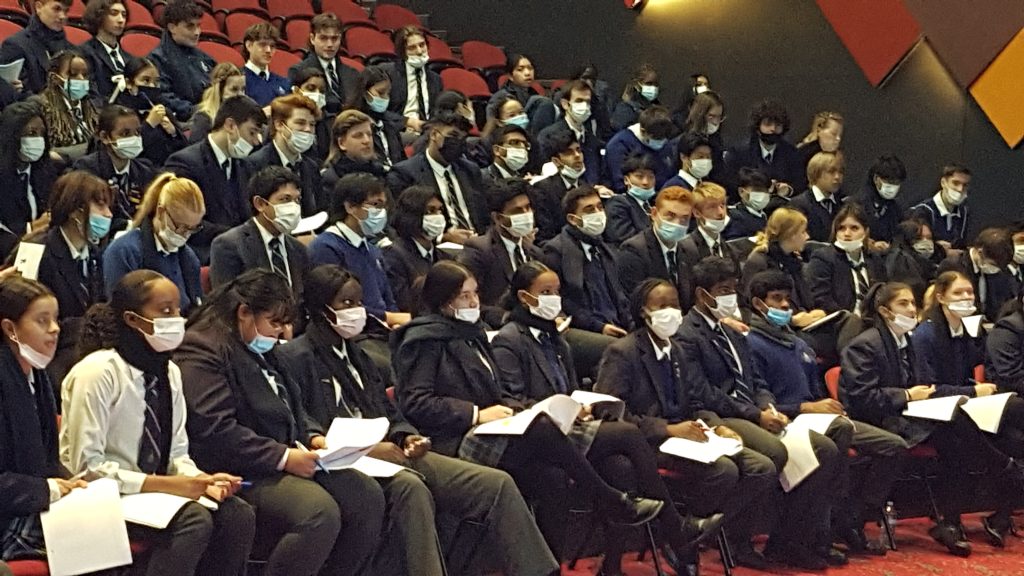 "The beauty that Jesus revealed to us is a splendor that communicates itself through action; a beauty that is embodied in order to be shared; a beauty that is not afraid of getting its hands dirty, of becoming disfigured in order to be faithful to the love of which it is made." Pope Francis (Sep 2022)
Our Year 12's have led and participated as servant leaders in many activities during their time at Thomas Carr College. Social Justice and Liturgy Team members, Environmental Action Team, Resource Smart School, Laudato Si Action Platform, Earth Care Project, Caritas Australia, support for the Jose De Piro Youth Orchestra, Catholic Care, Missionary Society of St Paul, Philippines, Kuya Centre Philippines, Young Vinnies, Winter Sleepout, Aboriginal Catholic Mission, Open The Doors Foundation, Fire Carrier Project, Reconciliation Action Project and many other awareness and fundraising activities. They have a beauty that is embodied and shared. Through their leadership they have prepared the foundations for future Thomas Carr College students to ensure that they too will shine.
Many other activities have taken place at Thomas Carr College in recent weeks, Year 9 reflection days, Father's Day Mass and breakfast, St Patrick's Cathedral Mass for National Catholic Education Conference, students from our choir opening the NCEC conference, Mary MacKillop Heritage Centre 120th anniversary where our students participated and represented Thomas Carr College, The Good Samaritan Campus Open Day and Mass at St Brendan's Coragulac where once again our choir and student leaders represented our school community. We are blessed to have the generous support of many staff, students and families that enables us to offer these experiences to our students and community.
To our 2022 Year 12 students and their families, the entire Thomas Carr College community thank you and pray the joy and love of Christ be with you and your families as you embark on the next step in your journey.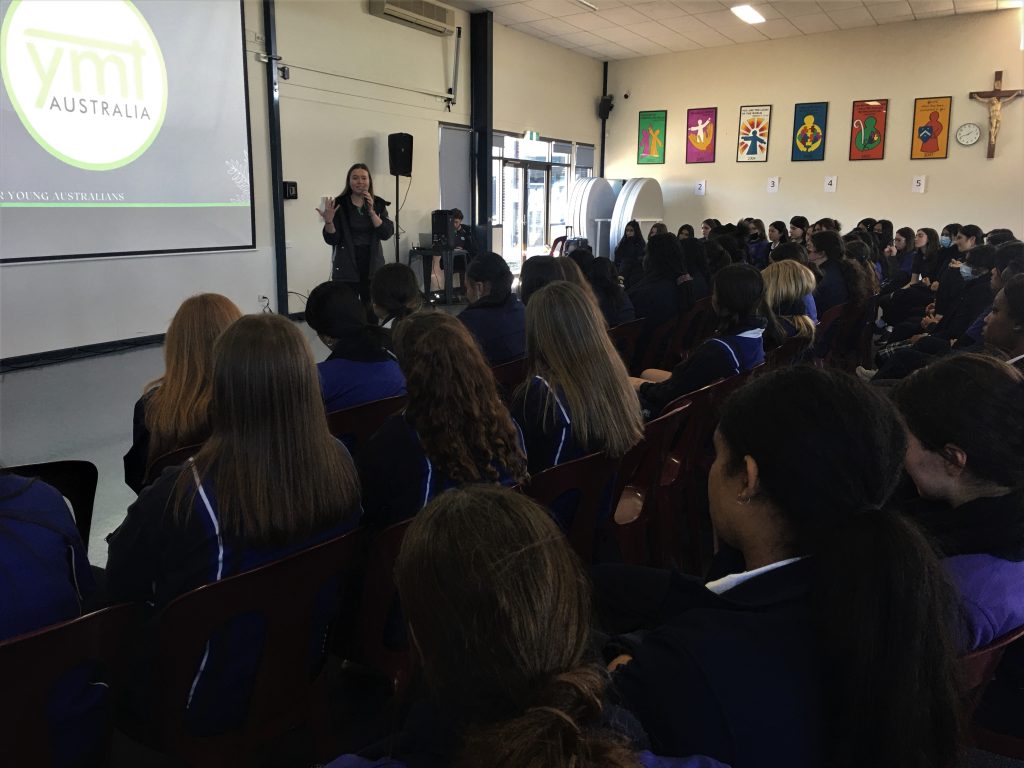 Year 9 Reflection Day – 'Social Justice'
The Year 9 students enjoyed their on-campus annual reflection day in September where they participated in various interactive games and learning activities, group sharing, and reflections. The Youth Ministry Team (YMT) facilitated the whole-day event with the boys on Thursday 1 September and 14 September with the girls. It was an important time for the students to step back from their normal school routine and reflect on themselves, the need to respond to injustices in the world and appreciating the dignity and uniqueness of every human person.
The Year 9 boys enjoyed the interactive learning activity 'Keeper of the Keys' – an activity highlighting the importance of sacrifice when working for social justice. The favourite ones by the girls were the drama presentations, the interactive games and the ice breakers. They were not only entertaining but also enlightening.
In both sessions, the reflection day culminated with a prayer-writing activity. The girls had the opportunity to take part in the 'Candle Ceremony' where they lit a tea candle and offered some personal prayers. It was a day of fun, dialogue, reflection, and prayer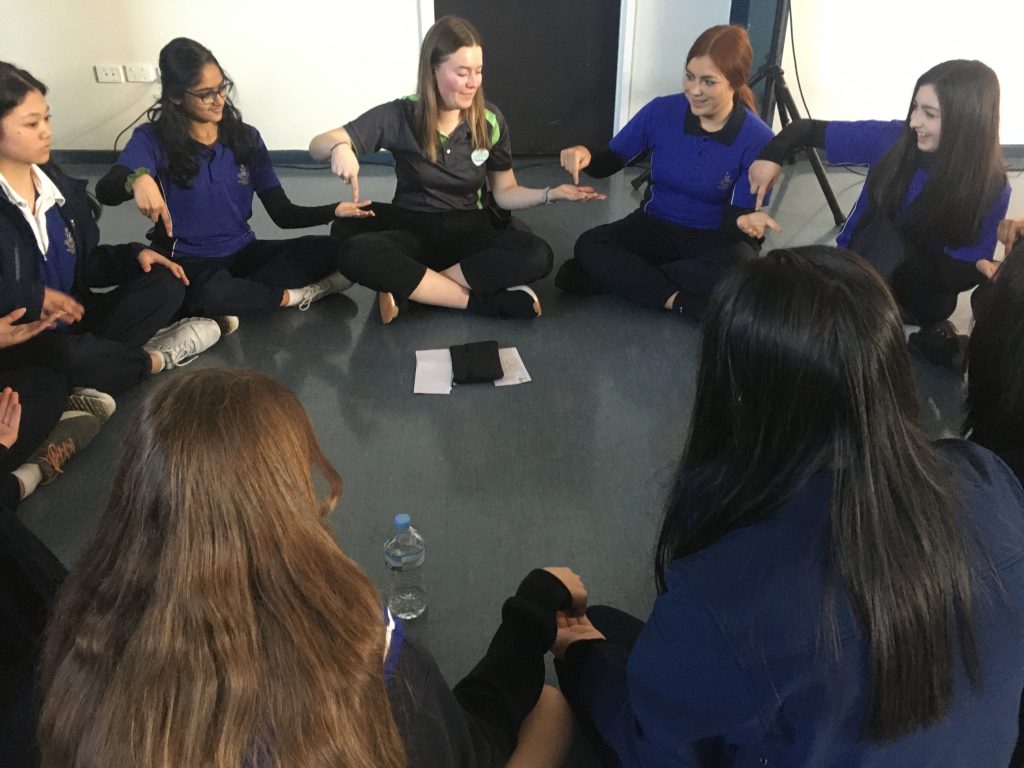 – Elizabeth Holligan: Director of Faith and Mission.