Latest News
From Deputy Principal Strategic Development & Curriculum
24 February 2023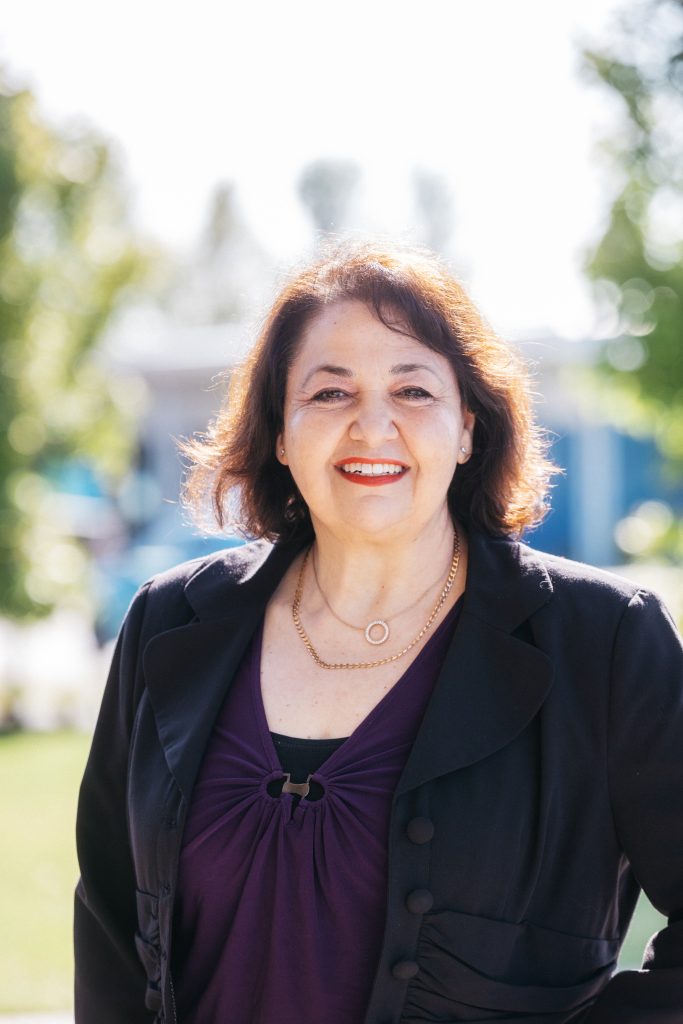 Senior Programs – Parent Information Evening – 21 February March
Thank you to all who attended on Tuesday evening for an important meeting that explained many of the elements of the Senior School Certificate – Victorian Certificate of Education and the new certificate VCE-Vocational Major which replaces the VCAL Certificate. As approximately one third of our students undertake a VET study, we discussed the requirements to successfully complete a Vocational Education and training course.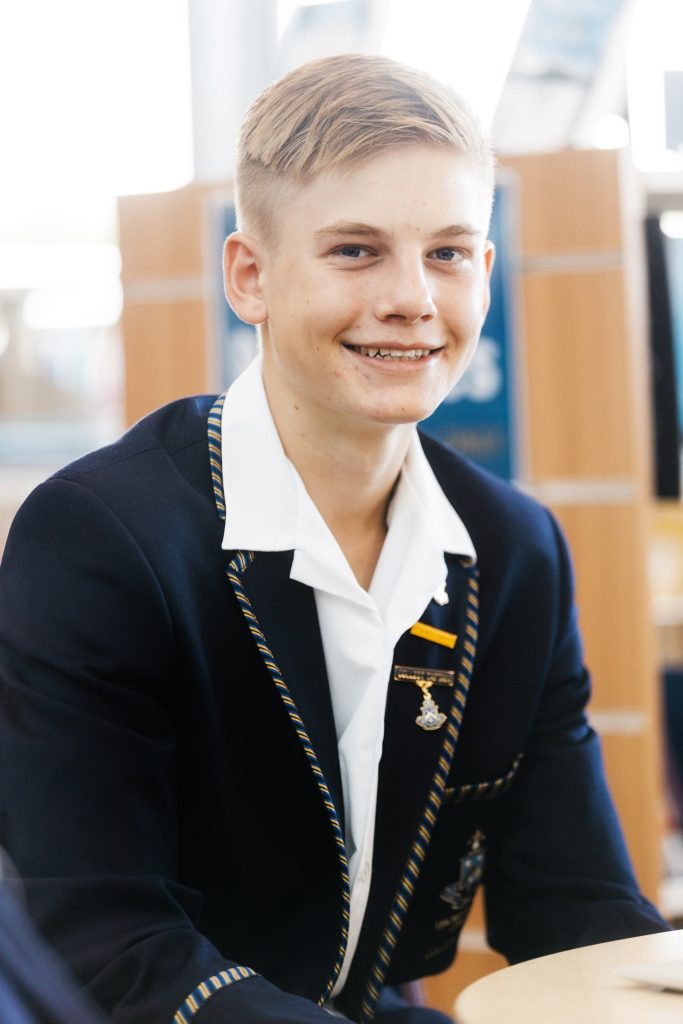 I would like to thank Charlie Hickey, one of our College Captains for hosting the session, our College Dux 2022, Alex Wang for his words of reflection and inspiration and the highest achievers for 2022 who delivered tips for success via a video message.  How to successfully complete the VCE was the main focus of the presentations from the technical, organisational, and emotional and physical wellbeing perspectives as well as providing information regarding university entrance and support that will be provided from the Careers team.
Fundamental to achieving success is a clear understanding of the requirements, policies and procedures for VCE, VCE-VM & VET in the senior years. These are outlined in a handbook that was distributed in hard copy last night. All students who were not represented at the Parent Information Night will have to attend a lunch time meeting next week to receive key information and a copy of the Senior Programs Handbook which combines VCAA and Thomas Carr College policies and procedures.
Whilst some aspects of the VCE are unchanged, there are always new policies and procedures to communicate, and it is helpful to revisit the key information. A copy of the Handbook will be available via PAM. These opportunities to meet in person are a critical element of our 3 way partnership to provide for the best learning outcomes for our students and build of the Parent, Student, Teacher relationships that promote a successful learning community at Thomas Carr College.
How parents can better support their children to succeed will be the focus of the Parent Forum which will be held at the College on Tuesday 21 March. Details will be distributed next week. We also ask all parents to note the GAT practice date which is scheduled on Wednesday 26 April and the actual GAT date which will be held on Thursday 15 June. These are compulsory and parents must avoid making other appointments on these dates.
Please note that the VCAA examination dates are not within the control of schools and these cannot be re-scheduled for any reason.
Some Changes in Learning & Teaching
In 2023, all student assessment at Years 7-11 will contribute to an overall semester result expressed as a percentage on the semester reports.
All semester examinations will be weighted; therefore examination results will have an impact on the overall semester result.
At Years 10 & 11, so that students understand the impact of the Year 12 examinations on their study scores, the examinations are weighted at 40%. This was introduced in Semester 2, 2022.
Year 12 students (and Year 11 students accelerating) can expect to sit some of their School-assessed coursework tasks (SACs) on a Tuesday afternoon between 3.30pm and 5.00pm. Students completing Unit 3 & 4 studies are reminded not to make commitments on Tuesday afternoons as their studies need to take priority.
Students who are absent for a SAC must provide a medical certificate and apply for another time to sit the missed assessment on a Tuesday afternoon.
More letters regarding student progress and in particular any concerns with regard to learning will be communicated via PAM – the SIMON Parent Access Module, therefore it is critical that families have logged in and updated passwords and contact details.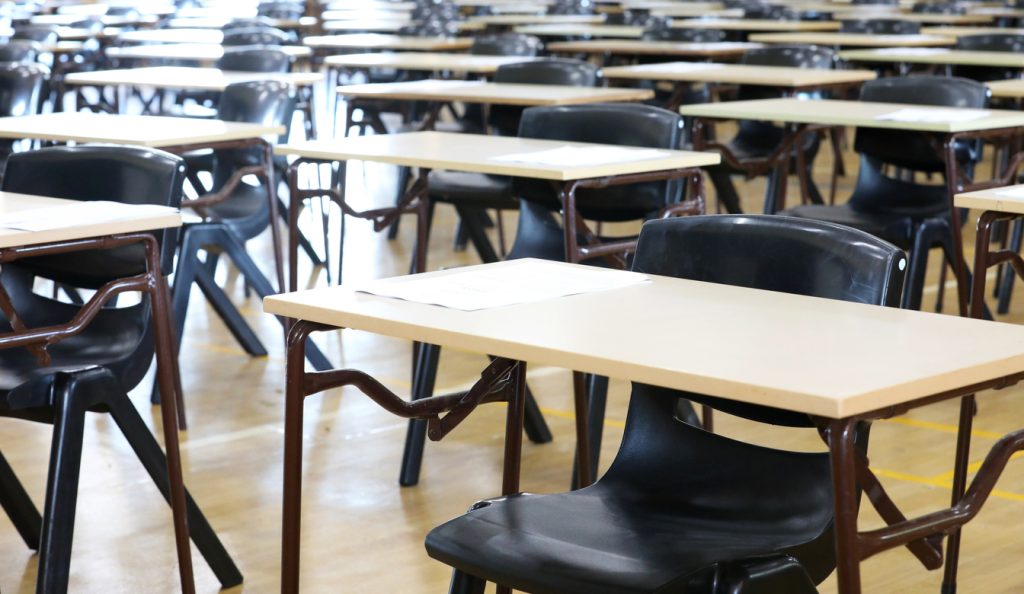 I thank Mrs Bombardieri-Szabo for bringing the information night and the handbook together, Mr Madigan, Principal; Ms Spiteri, Deputy Principal Student Engagement and Wellbeing; Mr Bassi, Applied Learning and Vocational Pathways Leader; and Ms White, Careers Team Leader for their presentations.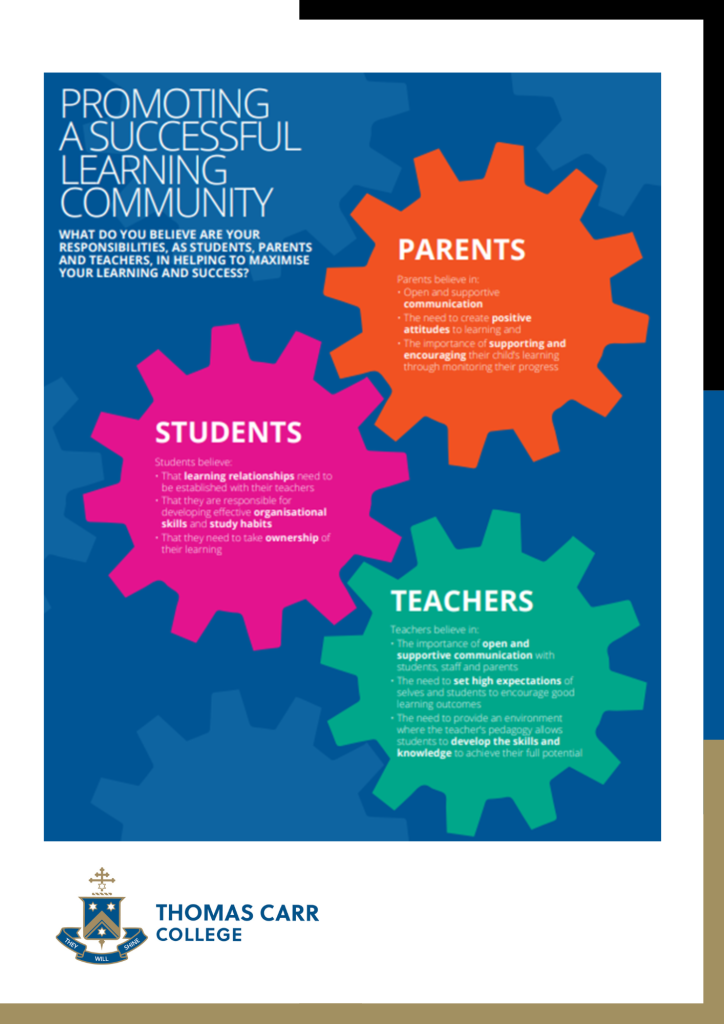 If you have any questions, please contact the relevant subject teachers or leaders.
Lucy Angelico
Deputy Principal Strategic Development