Latest News
From Deputy Principal: Strategic Development and Curriculum
12 May 2023
The Month of May at Thomas Carr College
We have had a wonderful start to the month of May, also known as the month of Mother Mary. Our students have settled into the Pentecost Term very well with a strong focus on finalising assessment tasks and preparing for examinations from Years 7-12. Various workshops and pastoral lessons on motivation and study skills have already been run so far this year catering to the different year levels to support the culture of learning at Thomas Carr College.
On Tuesday 2 May we celebrated the 21st Anniversary of our relationship with the Malay-Borneo Veterans' Association and honoured the Veterans at a whole College assembly. We are extremely proud of the way our student leaders led the assembly and of the way in which all students demonstrated respect and reverence at this important ceremony. As always, the choir and musicians enriched the liturgy. With our student leaders having met the Veterans and marched alongside them in the ANZAC Day march, our students confidently processed with the Veterans' banner to the Memorial Garden where wreaths were laid at the plaque dedicated to the Malay-Borneo Veterans' Association. We also had the president of the Sabah Sarawak Borneo Association Victoria, Ms Emily Edward, and other members of the Association attend this special service. It was also lovely to share the experience with the student leaders from St Francis of Assisi Primary school.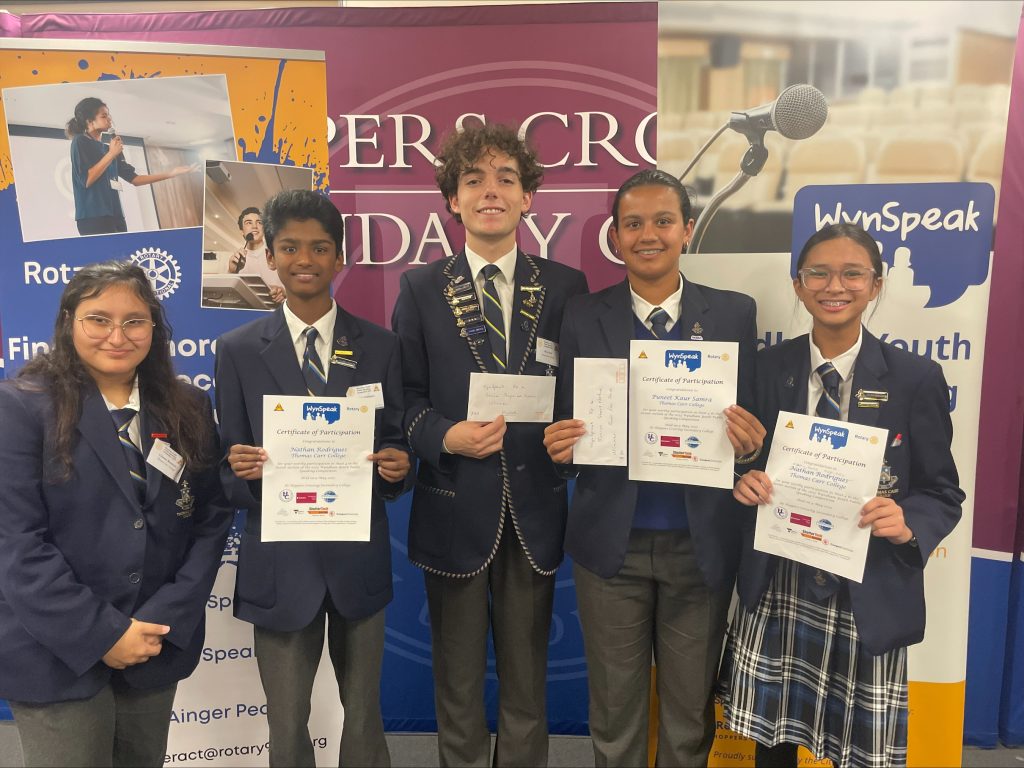 Our students experienced great success as the Wynspeak meeting this week with the support of the Learning Area Leaders for English, Ms Indra Matthews and Ms Margaret Raffoul. We wish our 'Wynspeakers' all the very best and we hope to see them at the finals. Another successful experience for our students this week was the Year 7 excursion to Melbourne Museum.
In addition, representatives from Year 7 participated in the 'Roadshow' and attended their primary Catholic schools and addressed the Year 5 and 6 students with great pride. Our Student Ambassadors were treated like rockstars and all their primary school teachers were impressed by their eloquence and by how grown up they looked in their Thomas Carr College uniforms. The Year 7 students gave great insights into all that Thomas Carr has to offer and of how positive their experience has been settling into secondary school. We look forward to greeting the prospective families who are attending the Parent Information Night next Tuesday 16 May as they meet some key staff and learn about all we have to offer our students.
Next week we look forward to celebrating Thomas Carr Day with Archbishop Martin Ashe. Important information was sent earlier this week via Operoo. Please ensure that you refer to the details in the letter.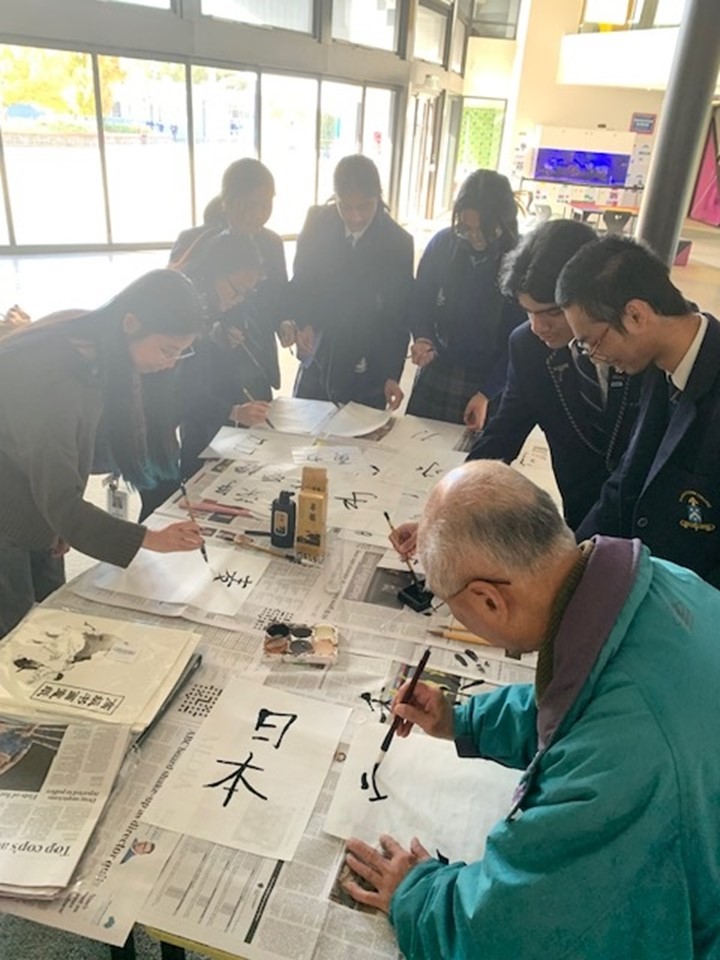 We congratulate Ms. Sugarti Febrinaldi and the Languages team for a vibrant celebration of Languages Week and Mr Manitta for his contribution to the article published in Teacher Magazine this on his work with four other staff members in Problem-based Learning.
Click here to see the full article https://www.teachermagazine.com/au_en/articles/pbl-in-stem-enhancing-learning-and-teaching
This morning we were blessed to have Fr Silvio Bezzina celebrate the annual Mother's Day Mass with students and staff and their mothers, grandmothers and mother figures. The celebration was very special, with all feeling uplifted during the Mass and afterward at breakfast. We are grateful for what these important women in our life teach us and for how they shape us.
Finally, I would like to wish all a Happy Mother's Day!
Ms. Lucy Angelico
Deputy Principal Strategic Development and Curriculum