Latest News
From Deputy Principal: Strategic Development and Curriculum
24 March 2023
Thomas Carr Open Day: Successful Celebration of Our Community
Last Sunday, the College grounds were buzzing with nearly 500 visitors who were keen to discover the richness and diversity of the programs we offer at Thomas Carr College.
Our dedicated and hardworking staff provided a snapshot of the learning, wellbeing, spiritual, sporting, cultural, musical, artistic, and technological offerings while our student College Ambassadors proudly led tours. Our visitors enjoyed Devonshire Tea and barista quality coffee prepared by our students, met our Student Leaders and listened to our talented musicians.
We are extremely grateful for the staff for their preparation and engagement with our visitors, and the students who came to school on Sunday, in full school uniform, to support our Open Day and promote the College with pride and enthusiasm.
Parent Forum: Creating Stronger Learners – Tuesday 14 March at 7pm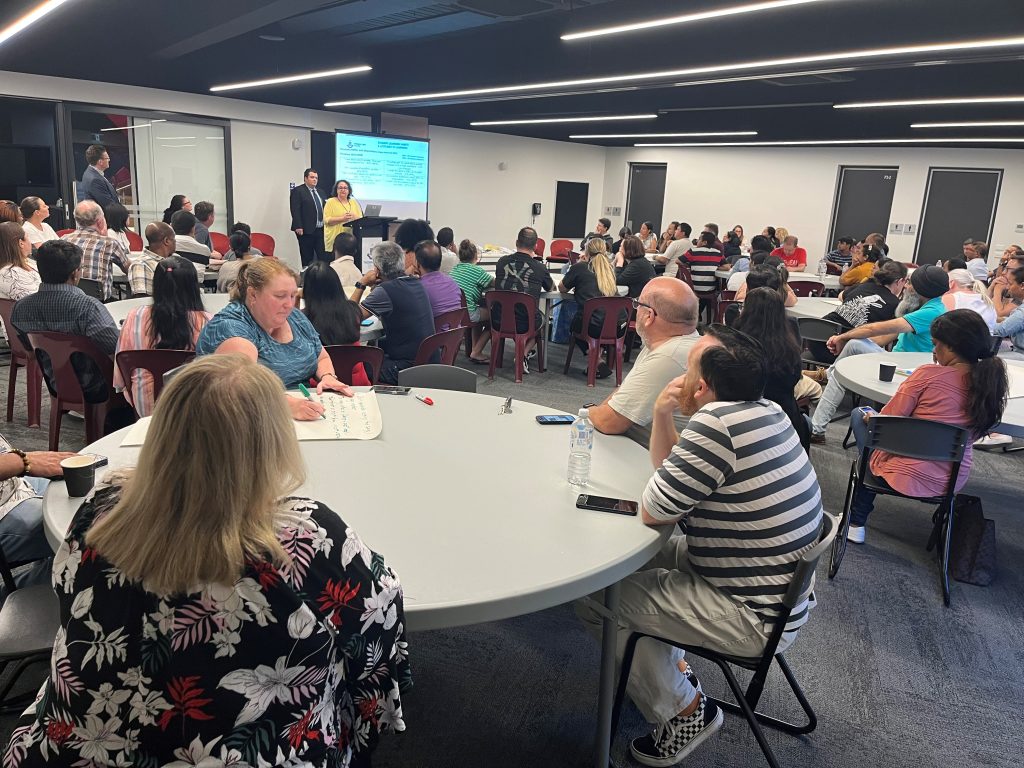 We were delighted that over 120 participants attended our recent Parent Forum. Parents walked away with a fridge magnet that has 10 tips for supporting learning. The PowerPoint Presentation can be found on PAM under the heading 'Knowledge Banks – Parent Resources'. A fridge magnet can be collected from the College at the Parent Teacher Student Conferences onsite on Wednesday 5 April.
Wednesday 26 April – Advance Notice
General Achievement Test (GAT) for all Unit 3 & 4 Students (including Year 11 students accelerating)
All Unit 3 & 4 students (Year 11 & 12 – including Year 12 VCE Vocational Major students) are required at school on Wednesday 26 April 9.30am – 1.00pm. They will be completing a Practice GAT which is important and compulsory preparation for the GAT which will take place in June. This is a test of general knowledge and skills. It also provides quality assurance of the Victorian Certificate of Education (VCE). Details have been sent to families via Operoo.
Click here for further information regarding the General Achievement Test (GAT).
If you have any questions, please do not hesitate to contact Mrs Bombardieri-Szabo on 8734 2444 during College hours.
Staff Professional Learning – Berry Street Day 4 and Year 7-11 Student Self-Directed Learning Day
On this day, while all staff will be participating in the Berry Street Education Model professional development, all students from Year 7-11 will be completed a self-directed learning day. Some Year 11 students will be undertaking the Practice GAT at the College on the day.
We look forward a productive and successful end to the Lenten Term.
Ms. Lucy Angelico
Deputy Principal Strategic Development and Curriculum