Latest News
From Assistant Principal – International and Community Partnerships
10 February 2023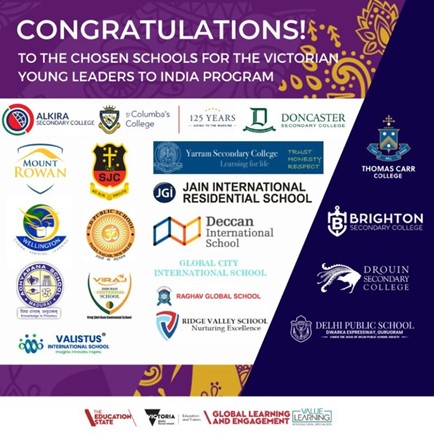 Thomas Carr College selected for the Victorian Young Leader to India Program
Congratulations to William La, Yashvi Patel, Eliam Bairu and Jake Minahan from Year 9 who have been selected to represent the College.
The College is one of 10 schools in Victoria who will be collaborating online throughout Term 1 with students from 10 schools in India, to identify and address local and global issues that can be addressed with a STEM solution.
We look forward to partnering with Deccan International School in India and presenting back to the College community the outcomes from our international collaboration.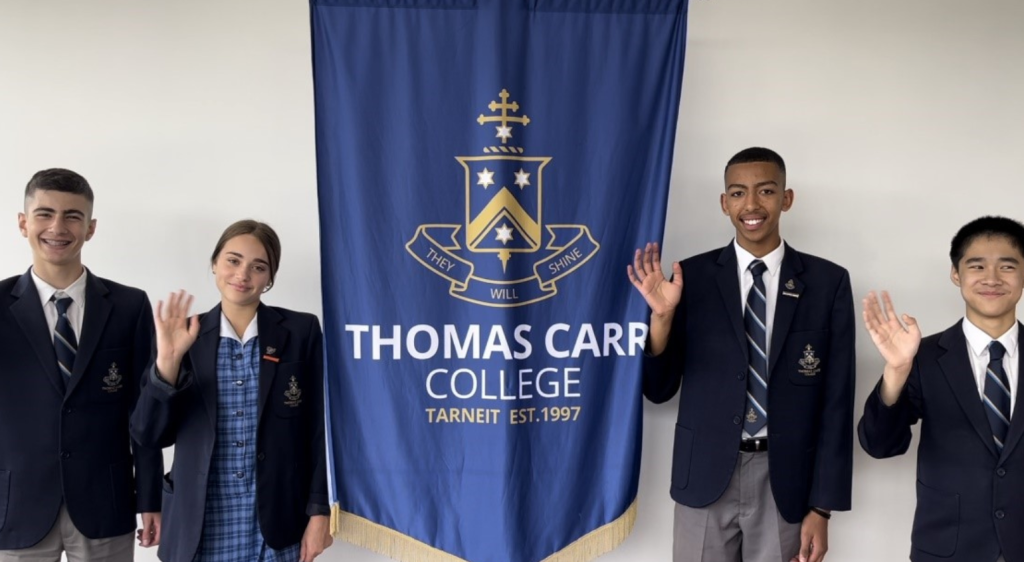 Congratulations to Xingqi Wang, the College's Dux!
Congratulations to Xingqi (Alex) Wang, the College's 2022 Dux who as an International student, joined the College from Shanghai in Year 10.
Alex spoke proudly of his experience studying in both China and Australia and the advantages he received from both education systems. Alex's family also joined the College community and we acknowledge Maxine and Alex's father for the great support and encouragement they have been.
We encourage all students to read Alex's speech that he gave to the whole school at the Commencement Assembly on 7 February.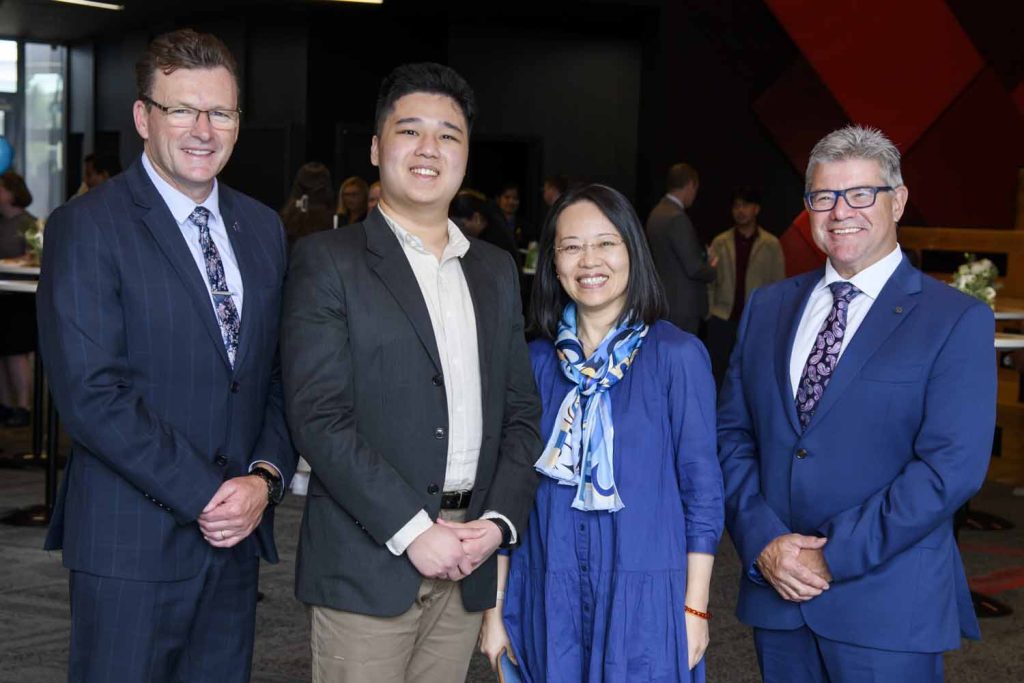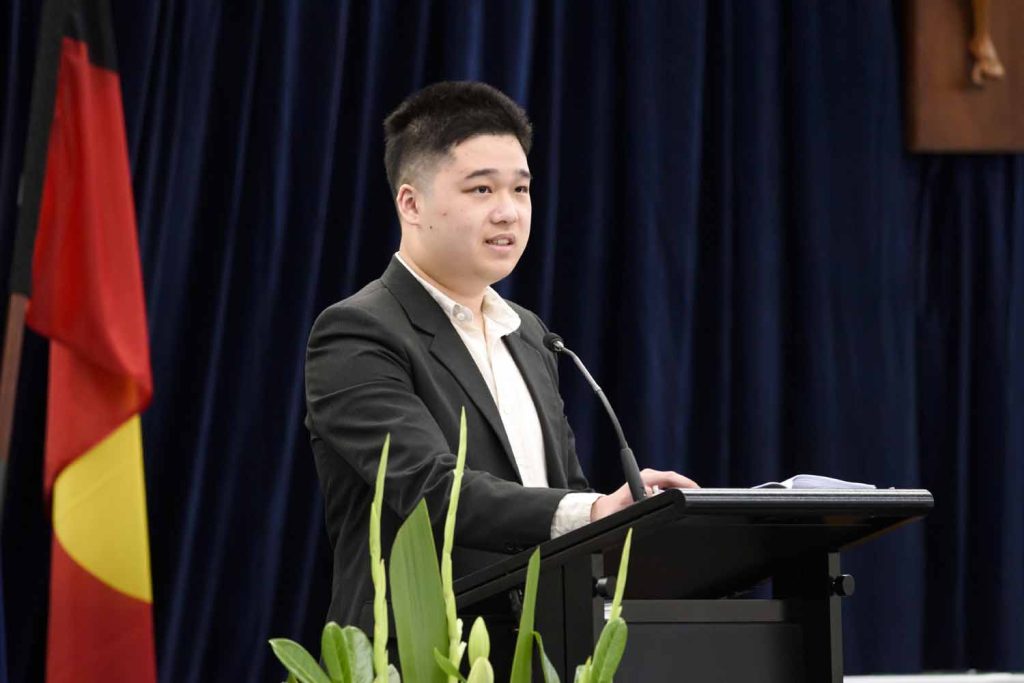 Congratulations to the College's VCE partner schools in China
Since 2009, the College has partnered with schools in China to deliver the VCE. The program provides benefits to students and teachers in both countries who have the opportunity to connect with each other.
This year, we congratulate each of our graduating students in China who once again achieved excellent VCE results, with impressive median Study Scores of 31 at Wenzhou No 21 Middle School and median ATAR of 85.
With borders now open and international travel returning to normal, we anticipate our VCE students from China will visit the College later this year on their study tours to Australia.
Chinese Language now being taught at Year 7 and 8
This year the College expands the language offerings, with Chinese language now offered at Year 7 and 8. Delivered through a hybrid model with a teacher here in Australia and online teacher engaging with students online from China, we see it as a model of delivery that engages students in the local cultural context.
Speech by College Dux – Xingqi (Alex) Wang
Good morning everyone.
It's a great honour to stand before you today as the dux of 2022. I really want to take this opportunity to thank all my teachers for your support and encouragement. Without you I wouldn't have been where I am today. Today I would like to talk a bit about my story, and share some experience and tips if that's helpful I hope.
I first came to Australia at Year 10, and before that, I was in China where the schooling system is completely different from what it is here. In China, they establish one fixed standard for all, and everyone has to try to fit into the system. I was one of the many who couldn't fit the expectations, and thanks to my parents, I'm one of the lucky few who had the option of coming to Australia for schooling. Here the VCE system is adaptable and provides for every individual student with different talents, so we have a wide choice of subject, which offered more freedom to play my strengths and pursue my interests. This lead me to the Bachelor of Engineering course at RMIT.
In China, the schools and teachers appreciate completing a huge amount of repeated exercises. Even in primary school, we still get homework literally every day. Worksheets, practice papers, tests, and it takes hours to complete them everyday. I still can remember how I hated all the work back then, and it's only now that I realise how those overwhelming practices had laid a solid foundation for all my learning, especially in Math and English. I have to admit, I am very lucky, as I benefited from both systems in China and in Australia.
Next I would like to share a few study tips with you, and that's exactly what has brought me here on this stage. First of all, make good use of your time. Long hours at your desk isn't always the best way to a good score, remember efficiency matters more. Make sure you work when you work, and play when you play, but don't mix them together, and always be aware of what you're doing. The most frustrating thing is becoming exhausted after a whole day in front of your books while you learned nothing. If you feel you are not ready for study at a particular moment, just stand up and do something else, give yourself time out, play games, watch YouTube, do some sports, anything. Don't feel guilty, this is your play time, so enjoy your play. But remember there must be a time limit, and when you come back to work, put your phone away, don't get tempted, and concentrate on the task. That's what I mean by 'make good use of time'. What's more, finding your own pace could make your life much easier and significantly boost your efficiency. You are the only one who knows yourself, when and under what circumstances you can achieve your highest productivity, and try to go with it not against it.
Another truth of learning, 'Practice Makes Perfect'. There's a Chinese saying, "Constant dripping water wears through the rock". This means large, seemingly impossible tasks can be accomplished through small steady efforts. When I was in China, my math teacher assigned us a daily task of five calculations. All simple questions, only five a day, not a big deal right? But after years of practice, I can really feel the improvement in accuracy and proficiency. This works not only with math, everything else is the same. Practice is important, but PERSISTENCE is the key.
Finally, a little tip for you to make the most out of the practice exams you do. As I said, practice makes perfect, but it doesn't mean you have to do dozens of papers, and when you do one, do in the right way. Firstly remember to time yourself. Final exams are really stressful on time, so you don't want to get panic and find out you're running out of time in the exam room, timing your practice can definitely help you speed up. And remember, finishing the paper is only half job done, you also need to go back, mark yourself, find out how you made all the mistakes and how to avoid them next time.
Last but not least, please allow me to show my appreciation again to all the lovely teachers.
Ms Jenny Thompson, Mr Howard Lacey, Ms Catherine Bellair, Mr Robert Peszko and Ms Indra Nathan. You're the best. I love you.
Mr Tom Bridges and Mr Craig Holmes, thank you for all the special consideration and encouragement. They mean a lot to me.
And finally, to all my fellow students at Thomas Carr College: eat well, sleep well, pace yourself, enjoy your life, appreciate what you have, be happy, and Good Luck with your studies.