Latest News
Coaching and Learning Innovation
18 August 2022
Student Feedback Surveys Open
The second round of the Student Feedback Surveys opened this week and will remain open until the 2nd of September. This is a wonderful opportunity to survey the classes once again and compare it to the results from earlier this year to see the progress made. Teachers will discuss these results with their teacher coach comparing the results to further inform their goals at the end of term towards refining their approaches.
The College results over the last 5 years (the surveys were not run in 2020) show that we continue to average a positive response from student feedback. We must however not sit idle on these and examine where there are opportunities to refine and further enhance our practices and approaches in the classroom.
40+ Club Sessions
The 40+ Club Sessions got underway on Friday 5th August with Atieng Maker and Mackayli Lee, former students of the College known for their dedication, hard work, and commitment to excellence. The session was well attended by a range of Unit 1 – 4 students during lunchtime, it was an inspiring look back at their journey which motivated many of our hardest working students.
On Wednesday the 10th of August we had session two on Building Mindsets of Success and Motivation which was once again well attended by our students who are pushing for their best scores. Thank you to the students and staff who also attended, and I encourage students to take part in the weekly sessions to come along, these are posted on SIMON weekly with the theme.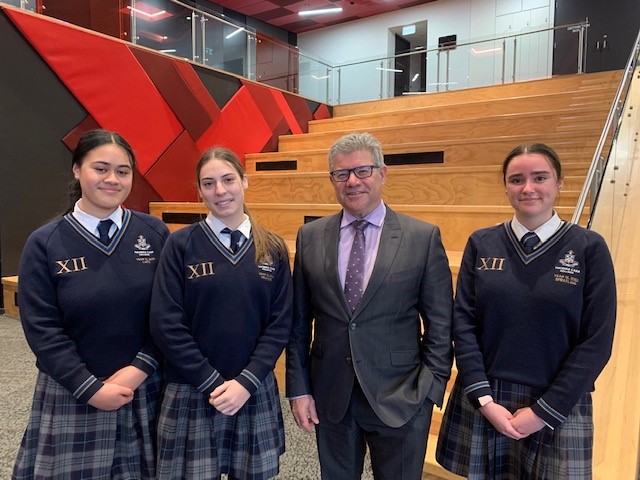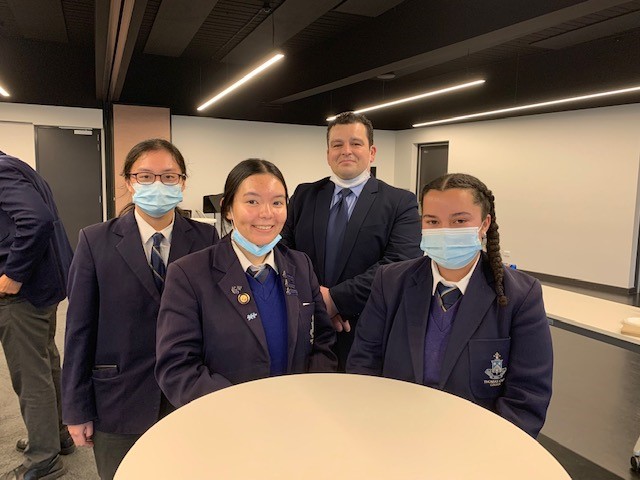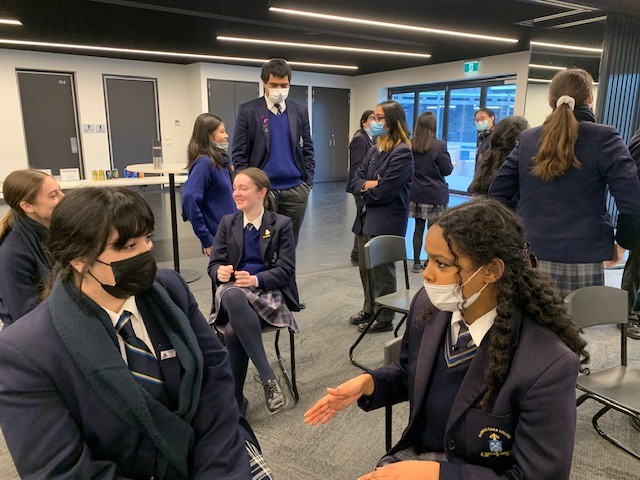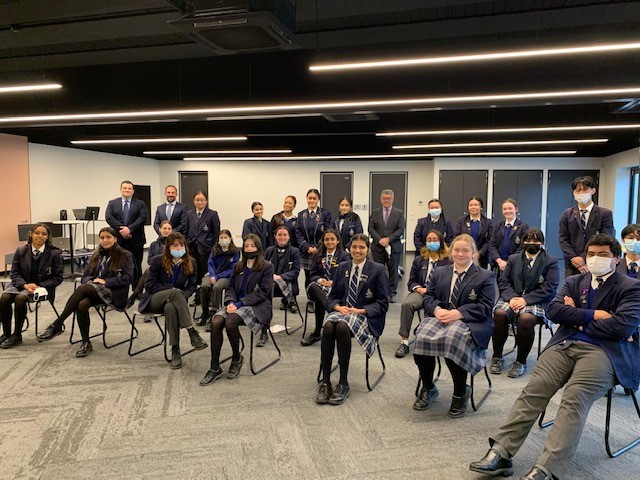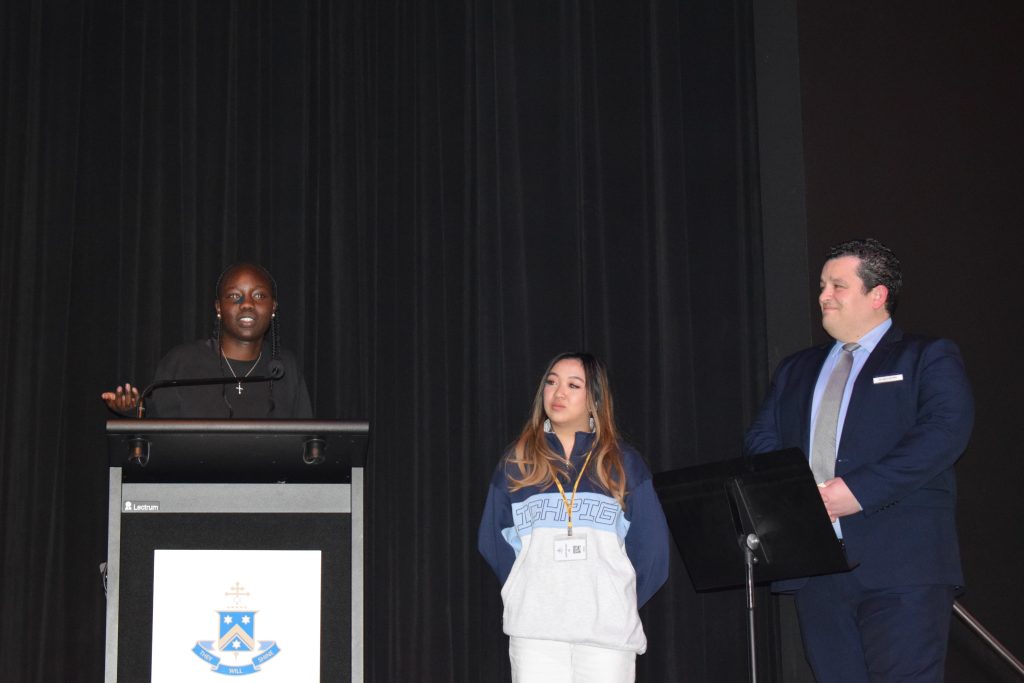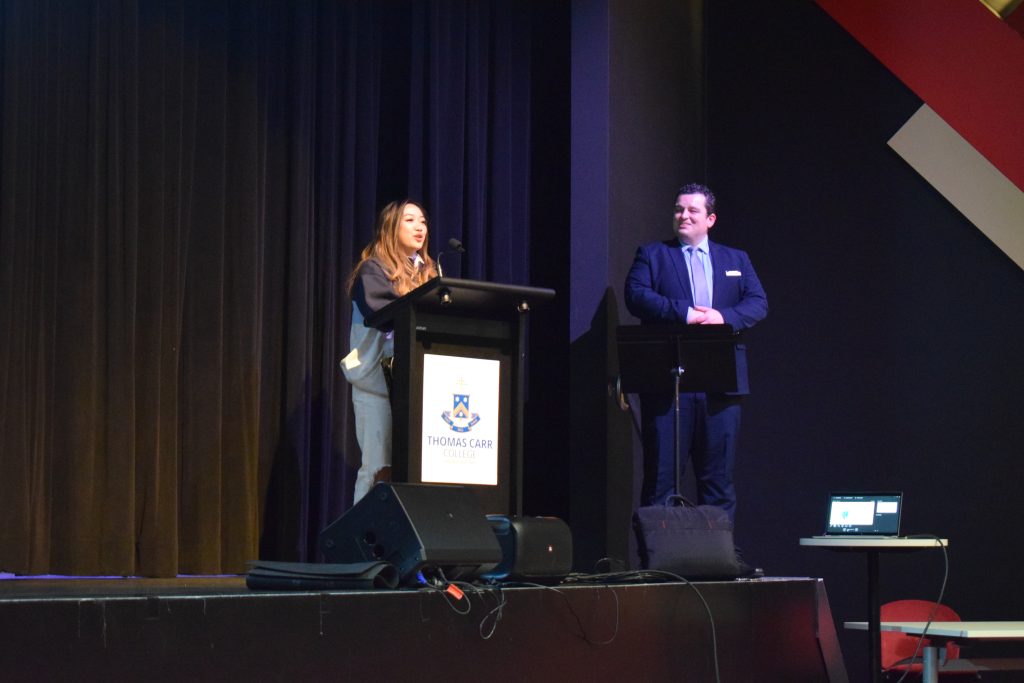 Student Peer Coaching Program
The Student Peer Coaching Program started on the 25th of July as an initiative that will be piloted this year, emerging from a desire to support students completing a Unit 3 and 4 VCE Study in Year 11. The program pairs some of the hardworking and dedicated Year 11's completing Unit 3 and 4 subjects with current year 12 students who achieved an above-average score for that study in 2021.
The Student Coaches have tremendous experiences from last year that can help to guide their Coachee with the challenges that they must navigate to maximise their score in 2022. Student Coaches undertake a supportive role and provide guidance to their Coachee in navigating the upcoming end of year and exam period. Their invaluable experience has taught them what worked well and which strategies they employed to be successful with their studies.
It is envisaged that the program growths further next year as more students of the current year 11's complete their advanced studies and support the next cohort of dedicated students. I encourage all members of the College community to continuously promote the high expectations that drive these and so many others to continually strive for the excellence they aim for.
Here are a few words from students in the program…
Anina Latu – Year 12:
"It's been a valuable experience to work with another student, when I completed a Unit 3/4 subject as a Year 11, I learned and gained a valuable insight into what it takes to study for SACS and a proper VCAA exam. It was an experience that was rewarding yet challenging. My experience last year helped shape my work ethic and attitude towards my learning and ensured that I knew what to improve and work on for this academic year. I am happy to work with a student in year 11 to learn from these experiences."
Christian Vitale – Year 11:
"Completing a Unit 3/4 subject this year and having the ability to ask questions and get support from someone who has done it is a massive help. They can give me tips on how to prepare for certain topics and what to expect for the end-of-year exam."
Cherie Strong – Year 11:
"Learning from the journey of others is very important, especially when you have to study a Unit 3/4 subject for the first time, any advantage to make sure I can get the best possible score for it is helpful and I think having support from other students will be a great help."
Dr Alexandre Guedes, Coaching and Learning Innovation Leader