Latest News
Assumption Mass and Vinnies Winter Sleepout
18 August 2022
On Tuesday the Thomas Carr College community celebrated the Feast of the Assumption with a whole school Mass. As a Catholic school, witnessing our faith together is both an important and beautiful experience. Many students and staff contributed to the Assumption celebration. Some students including Tamiah Wakefield, Busolami Bello, Divina Abiog, Faith Mastos, Mary Nguot, Tora Kwansah, Eliam Bairu, Zyra Lusterio and Elyse Alfonso assisted in the liturgy as either Altar Server, Lector, Gospel Procession, General Intercessions, Offertory Procession or Projection Assistants.
Our Choir led by Mr Morse and the Sound and Audio team led by Ms Arandt, were also supported by staff and students. We gather together as one body in communion through our baptism and as creations of God, with Christ, to celebrate the liturgy of the Mass. We pray, recognising those who are ground down by a lack of life, are given new hope and new life by the extravagant love of God. Mary is a model of what it means to be fully alive, to say 'yes' to life and acknowledging God's presence. The Feast of the Assumption celebrates the belief that the body and soul of the Blessed Virgin Mary was taken into heaven after the end of her earthly life. Mary is seen as the first disciple of Jesus and a model for all disciples.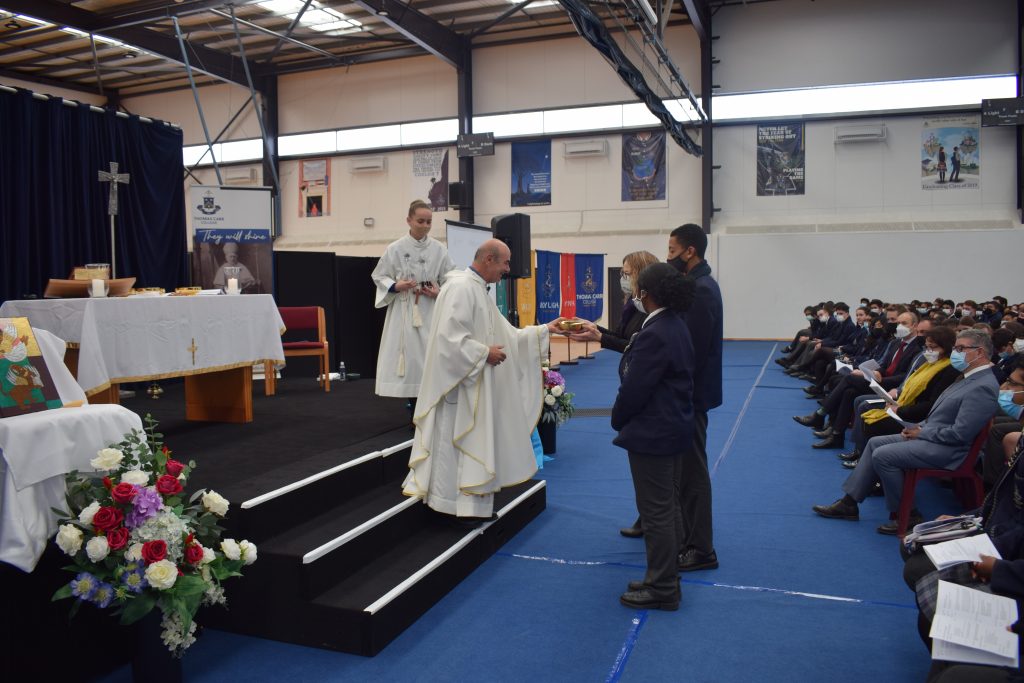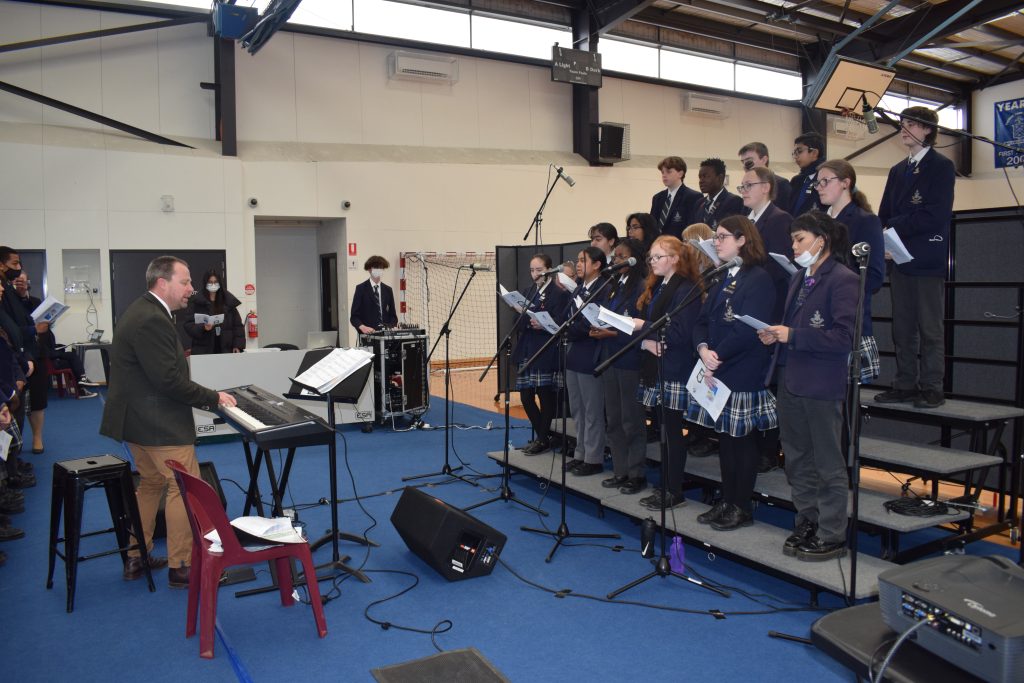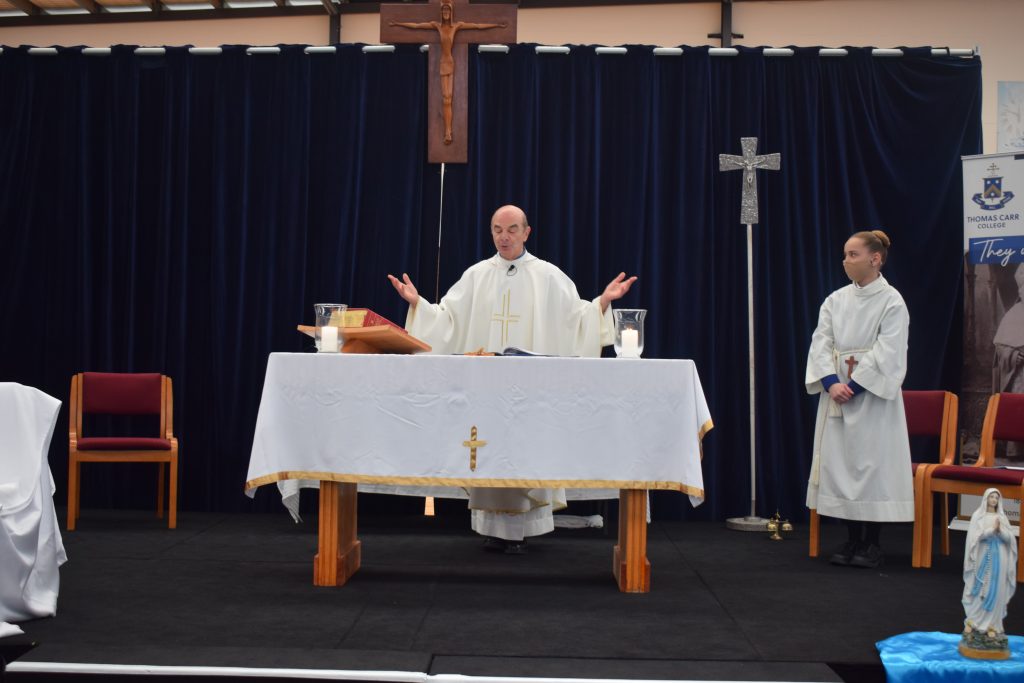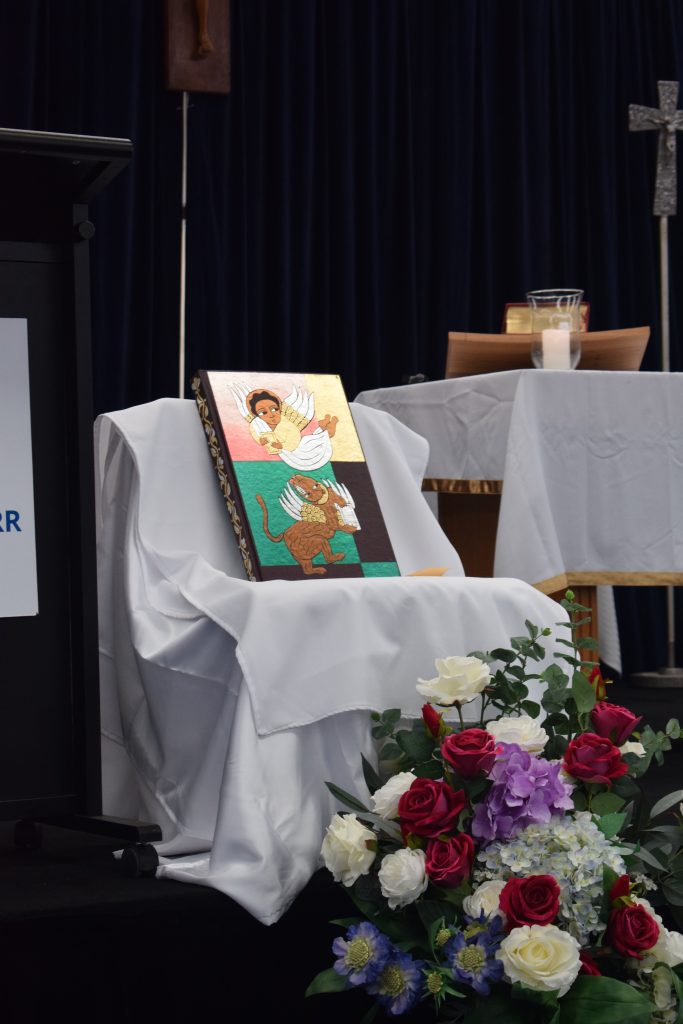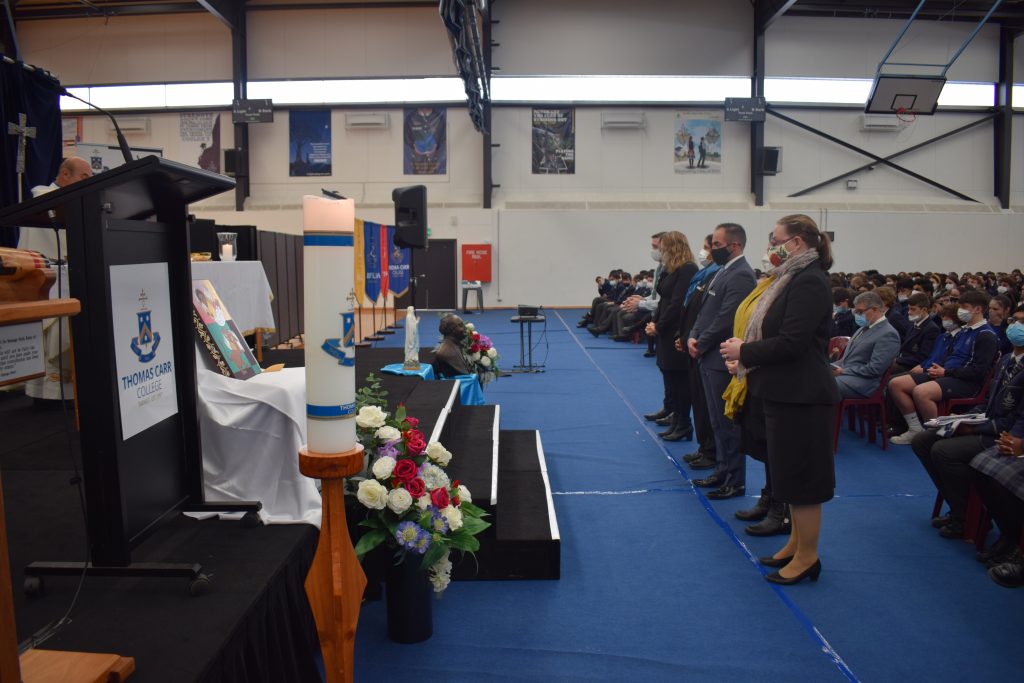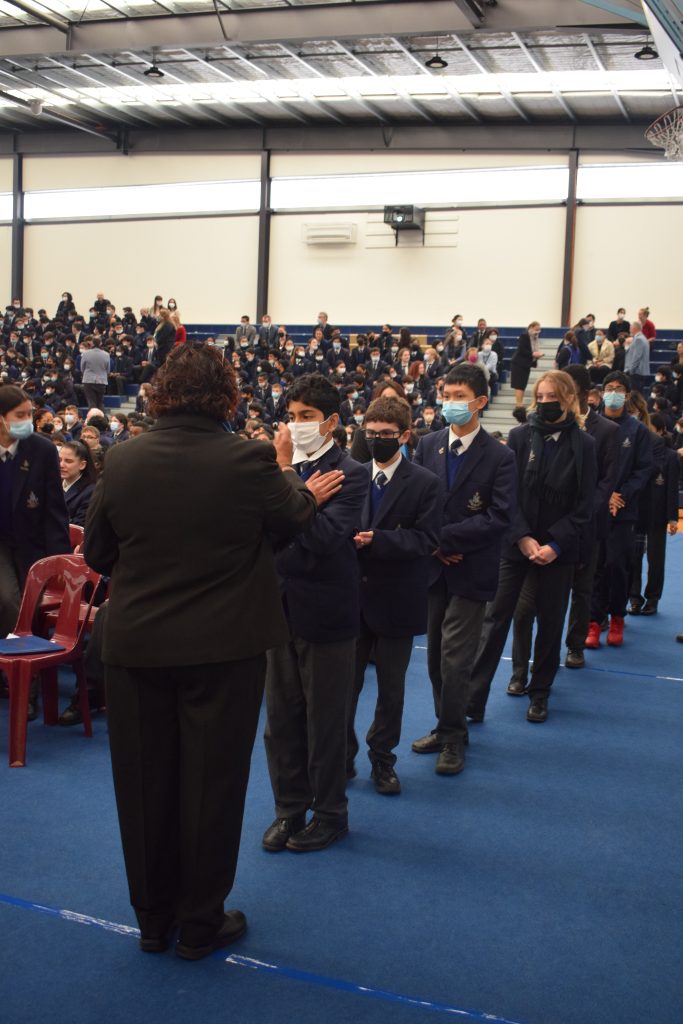 Vinnies Winter Sleepout
We are blessed to have a caring community at Thomas Carr College demonstrating discipleship. The Vinnies Winter Sleepout was held on Friday night August 5. This was the first time since 2019 the students and staff were able to have an onsite awareness and fundraising event for the St Vincent de Paul society. On a very cold and windy night students participated in awareness activities, outside night-time liturgy and developed an understanding of homelessness in Australia. We are grateful for all the support and funds raised. Well done to all who participated and thank you to Ms Dimovska for leading this event.
May the joy and love of Christ be with you and your families.
Ms Elizabeth Holligan, Director of Faith and Mission.