Latest News
Achieving Your Best: A Presentation to our Year 11 and 12 Students
26 May 2023
Dr. Alex Guedes and Mr. Bryce Currao recently presented the 'Skills and Goals, Towards Achieving Your Best' to our Year 11 and 12 students.
The presentation highlighted to students the results from the Student Habits and Dispositions Surveys conducted in February presenting the challenges and way forward. The emphasis was strongly on what have you done so far towards the goals you set in Term 1 but also targeted tangible examples and habits. In the presentation Mr. Currao emphasised key study skills and approaches focused on good study practices that students could take onboard and apply to their own practice. The session offered both an opportunity to reflect and take on new approaches for students present.
Mr. Currrao utilised a combination of his own personal journey as a hard working Thomas Carr student, and his experience as a tutor with students at the College to tailor examples and scenarios to students present making significant connections to the experiences of students and it was clear from the attentive nature of the students that this was very well received.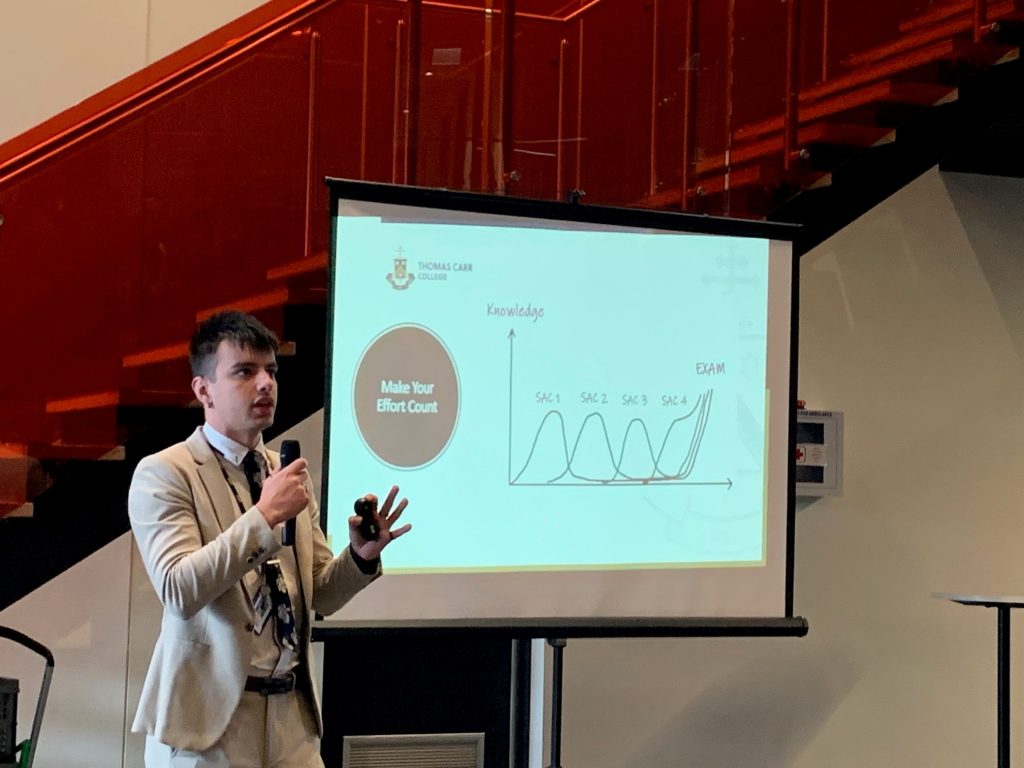 Thank you to Bryce for taking the time to make this possible and imparting his significant knowledge with students.
Lucy Angelico
Deputy Principal – Strategic Development and Curriculum